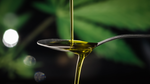 You've heard of the many healing properties CBD has to offer, you've even read the incredible reviews of how it has helped thousands of people with their ailments… But what happens when your CBD products aren't doing the trick? If you've tried CBD products without the results you were hoping for, you're not alone. Here are a few reasons you might feel this way, as well as how to correct them!
CBD is a non-intoxicating, non-psychoactive compound found in the cannabis and hemp plant. While CBD has the potential to assist our body and help it maintain its wellness, balance, and vitality, there are several reasons why CBD might not be working for you.
Let's take a look…
Reason #1: Your CBD isn't from a Trustworthy Brand
CBD has grown significantly within the marketplace and there are hundreds, if not thousands of different brands to choose from. Unfortunately, it can be hard to know if the product you're buying is a high-quality CBD product. People can take advantage of customers by selling low quality products that aren't properly labeled. 
While pure, genuine CBD is considered safe, fake and low-quality products can be dangerous. While there are many substandard products and brands out there, reputable businesses have a way of shining through. If you're considering adding CBD oil for your personal routine, look for these five factors to ensure you're buying a pure product:
1. Check the Label
To ensure you're getting high-quality CBD, you need to check what's in the bottle. Shockingly, 70 percent of Cannabidiol extracts sold online are mislabeled, according to a recent Penn Medicine study.
These rogue CBD brands are not mentioning the levels of THC in their products, or they have 'white label' CBD products – synthetic cannabinoids that have been known to make some people ill. Make sure your CBD products are sourced from high-grade hemp facilities from companies that control every stage of the process, from growth, to extraction and production. The more involved the CBD company is in this process, the better.
2. Know the Source
Where is the hemp grown? This actually matters more than you think. Did you know that Colorado is the best state in America for growing hemp? The state's advantages go beyond the straightforward rules. Among other things, the Colorado Department of Agriculture (CDA), which runs the industrial hemp program, is incredibly pro-industry and works closely with hemp farmers to get them up and running.
At lost range.®, our Hemp CBD products are derived right here in Colorado. The hemp is grown under the Colorado sun by local farmers who ensure a pure product. The hemp is also extracted here in Colorado and those extracts are then used in our small batch, handmade hemp CBD products. Our products are a true full circle product supporting an array of local Colorado grown small businesses. If you want to avoid falling prey to companies that will sell you poor-quality and ineffective CBD oil, you should consider getting your oil online, making sure to find out where the hemp comes from.
3. Potency and Pricing
While an over-abundance of available products may have you reaching for the cheapest CBD brand, what differs is the types of products and the strength of their formulations. From a consumer's perspective, potency is one of the most important things to consider when purchasing CBD oil. Always look at the label when choosing a product. The label is your best bet because it tells you the percentage of the CBD in your oil, but that isn't a strength. This reflects more the purity of the CBD in the product. You need to know how much CBD, in milligrams, is in the bottle, so you can divide that by the amount you take to see how much CBD is in your dose.
4. Quality is Key
Whatever a label says, quality matters most. This is because quality can affect CBD oil potency.
There are several things to keep in mind when shopping for CBD oil's quality. The soil the hemp is grown in, the way it's processed, the ingredients used, and so on – it all matters.
Contaminated and poor-quality products can be sprayed with pesticides which won't give you as much bang for your buck when it comes to how well your body can actually use the CBD. To ensure you're buying a quality product, make sure the company displays these key marks:
100% field-grown hemp extract
Enhanced bioavailability
Non-GMO
Sustainably farmed
Filler-free
Pesticide-free
Allergen Free
Hemp sourced in the USA, preferably Colorado.
Always look for third-party testing results that indicate the formula is clear of contaminants and contains appropriate CBD and THC levels.
Reason #2: The Dose is Incorrect
If you're still not seeing results after a few months, then it may be time to up your dose. There are many factors that affect what dose you need, such as:
Metabolism: Older people have slower metabolisms, which means they need less CBD to hit their health goals.
Heavier people have more fat: Since CBD attaches to fatty tissue, heavier individuals need less CBD.
If you have serious pain and inflammation: You might need a higher dose than if you're using CBD to support your sleep or mood.
Many CBD advocates recommend starting with a lower potency product to start with – until you gauge how your body reacts to the CBD – and work your way up. But if you are an intermediate CBD user or have more extreme ailments such as chronic pain or severe anxiety, you can start at a higher dose.
At lost range.®, our products are high-potency, and a little goes a long way! Many people at first glance assume they should take the full 1ml dropper, but you could be wasting precious medicine. Use your product frugally, and if you're questioning just how frugal, contact us, and we would love to go more in-depth about our product! Before starting your lost range.® CBD journey, be sure to check our dosage chart…
lost range.® Tincture Dose Chart Download
Reason #3: You Need to Give it More Time
Exploring the effects of CBD requires a certain level of commitment to put time and thought into your process of uncovering the long-term effects. While CBD offers some of its benefits immediately (about 15 to 45 minutes after taking it) — other benefits require much more time, such as several days or weeks. 
This is due to the difference in bioavailability between these different forms of administration. Bioavailability is a process that controls how CBD enters the bloodstream. The higher the bioavailability, the faster a substance will be absorbed, and the more prominent the effects will be.
If you have tried CBD products and have had no luck, it could very well be possible that a different form would work better for you.
Let's compare the main forms of administration, going from the fastest onset to the slowest:
Inhalation (vaping and smoking CBD)
Sublingual (CBD oil absorbed under the tongue)
Oral consumption (CBD eaten as an oil, infused in honey, a capsule, gummy, or other edible)
Topical (fast onset but only applies to the skin and muscles on distributed area)
It's also important to note that everyone reacts differently to CBD and other cannabinoids. The time it takes for CBD to work for one person can change dramatically to another, so take these onset times with a pinch of salt. You may notice effects sooner or later than these timeframes.
You may think measuring the strength of CBD is as simple as glancing at the bottle. But not so fast…because CBD oils can be isolates, full-spectrum, or broad-spectrum, determining strength and quality can be a little more confusing. Let's break them down:
CBD isolate: Isolate CBD is the purest form of CBD available, testing around 99.99% CBD and can be found in both crystalline and powdered crystal form.
Full-spectrum CBD: Full Spectrum Oil is an oil rich in CBD but also contains low levels of other cannabinoids such as CBG, CBN, CBC and THC. Full Spectrum Oil usually tests at around 75%-90% CBD and must test at less than .3% THC.
Broad-spectrum CBD: These products contain a wide range of cannabinoids, but do not contain THC.
In general, we can break down the onset time for CBD into two categories:
Acute Effects — this refers to the immediate effects of CBD from a single dose. This includes effects like pain relief, anxiety relief, or sedative effects.
Chronic Effects — this refers to the effects of CBD that develop over repeated doses. These effects happen gradually as CBD promotes healing over several days, weeks, or months.
Onset Times For CBD Extracts
All of these other compounds (especially the cannabinoids and terpenes) can affect the amount of time it takes for CBD to work.
1. CBD Isolate: Slower Onset
2. Broad-Spectrum CBD: Moderate Onset
3. Full-Spectrum CBD: Faster Onset
Keeping a CBD journal can help you keep track of how long it's been and whether or not you've experienced any changes. Patience is key, and while it can be frustrating to keep trying with no results, you may end up feeling super grateful that you didn't give up.
Final Thoughts
With CBD, there is no one-size-fits-all treatment. All of our bodies are unique and different and sometimes it takes us completing a trial and error test to see if CBD works for us. So before you give up on CBD altogether, use the above reasons as a checklist to figure out why CBD isn't working for you.
At  lost range.®, you can rest assured that our products contain the highest quality of CBD on the market. We make a commitment to our customers by delivering CBD that adheres to the highest possible standards of quality.
Our mission is to help others find natural remedies that will drive them through their endeavors. We are proud of our products and strive for total transparency every step of the way. If you would like to know more about our products and brand, our staff is always at your service for any questions.
---
Disclaimer:
These products are not for use by or sale to persons under the age of 18.
These statements have not been evaluated by the Food and Drug Administration. These products are not intended to diagnose, treat, cure, or prevent any disease. The efficacy of these products has not been confirmed by FDA-approved research. The information presented here is not meant as a substitute for or alternative to information from healthcare practitioners. Please consult your healthcare professional about potential interactions or other possible complications before using any products. lost range.® assumes no responsibility for the improper use of these products. We recommend consulting with a qualified medical doctor or physician when preparing a treatment plan for any and all diseases or ailments. lost range.® does not make any health claims about our products and recommends consulting with a qualified medical doctor or physician prior to consuming our products or preparing a treatment plan. It is especially important for those who are pregnant, nursing, chronically ill, elderly or under the age of 18 to discuss the use of these products with a physician prior to consuming.  You must be 18 years or older to visit this website and/or purchase lost range.® products. The information on our website is intended to provide general information regarding our products and is not to be construed as medical advice or instruction.
Neither the Company nor its representatives is providing any medical advice, and none should be inferred, from any ideas, suggestions, testimonials or other information set forth on this website or in other Company materials or provided over the phone, in the mail, in product packaging, or in email correspondence. This website may contain links to third-party websites. The Company provides these links as a convenience only and does not endorse any of these sites. The Company is not responsible for the content of, and does not make any representations regarding the materials on, such linked third-party websites. If you decide to access or rely on information at linked third-party website, you do so at our own risk.
Our terms and conditions, including disclaimers, are more fully set forth in our Terms of Use, Privacy Policy and Terms of Online Sales