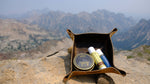 College football, Halloween decorations at the big box store and an itch for a bowl of soup - all signs that September is here and fall will soon be in full swing. Read on for recipes that can start (or end) your day, what to do for that tender ankle after a hike as well as other relaxing ways to enjoy our favorite time of the year with CBD.
There's always something special about that first "feels like Fall day". Whether it's that first chill that hits you or your favorite team kicking off (go Broncos), there's nothing like knowing you'll soon be pulling out the flannels and sitting around a fire. As much as we love fall and winter, we know the seasons bring ailments we all deal with. In particular, old aches tend to come to the surface and shorter days can bring our moods down. 
Below are a few ways to utilize CBD to knock back the cold weather blues so we can enjoy all the benefits that autumn brings.
Beat the Dry Skin and Joint Pain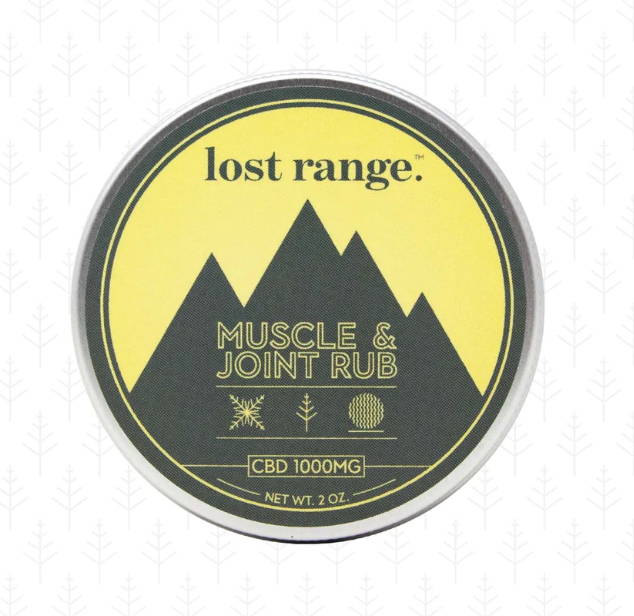 The shorter days bring cooler weather and less humidity, leaving our skin drier than any other time during the year. This is only multiplied by the natural urge for long, hot showers and the inevitable need to crank up the heat on the thermostat. How do we combat dried and cracked skin?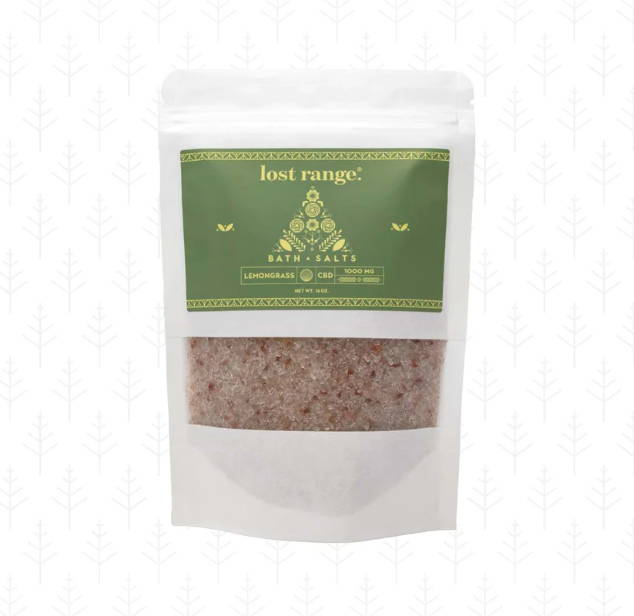 To fight back against dry skin - as well as inevitable aches and pains - try a warm bath using our Bath Salts and drop a tablespoon of our CBD Honey into your favorite cup of herbal tea. To double down on emotional balance and  a sense of relaxation, try applying our co-founder Won's favorite product, the Muscle and Joint Rub.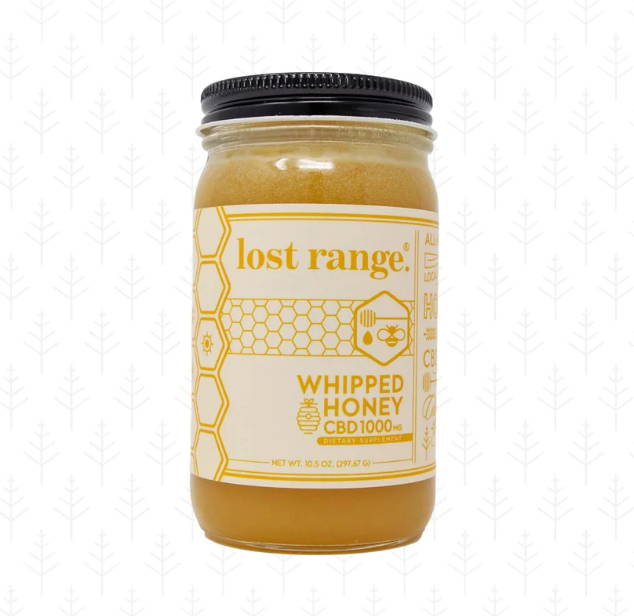 Make Your Mental Health and Cold Weather Priority
The last few years have left us all feeling a bit more anxious and alone than we might like to admit. Especially with the warm summer months fading, it's easy for these feelings to get ramped up as we spend more time inside and less with others. If you find yourself creeping towards a rut, try adding some of the following practices into your daily ritual and focus on inviting calm and balance into your life:
Just Breathe: We often take breathing for granted, but when focused on and done correctly, proper breathing can have a massive impact on our mood by calming anxiety and improving our workouts. We like using a breathing method made popular by author James Nestor. Try 5.5 second inhales followed by 5.5 second exhales.
Journaling: Writing out your thoughts has always been a popular way to structure thoughts and feelings, helping to ground us. In the last few years, actor Matthew McConaughey has made it even more popular through his book Greenlights, and showed us that journaling can be anything from a grocery list to a doodle.
Get Outside: Fall in Colorado is one of our favorite times of year. The fly fishing is incredible, the beauty of hikes are magnified by the changing leaves and sunrises are more beautiful than ever. Get up, get outside and you just might find yourself a new hobby, if not a better mood.
Add lost range.® CBD to Your Routine: Seasonal Affective Disorder (SAD) affects as many as 10 million Americans based on a 2019 study (pre-COVID). With shorter days and longer nights, many are suffering with emotional imbalance. Help maintain physical and mental well being by introducing CBD into your daily routine.
Talk to Someone: Whether it's reaching out to friends and family or scheduling time with a therapist, voicing our thoughts can help us work through them and move forward, especially when those thoughts may be negative. On top of this, therapists and other professionals can offer thought behaviors to help us better work through our problems.
Treat Yourself - You Earned It
As September falls to the cooler months of autumn and winter finding ways to relax, unwind and cozy up becomes more important than ever. Looking for a way to kick start your day while enjoying the benefits of CBD? Or maybe you need a nightcap after a long day at work? Whatever the cold weather calls you to, we have you covered.
lost range® Latte
1 teaspoon of your favorite lost range.® CBD tincture

2 cups of plant or dairy milk

12 oz. of coffee

½ teaspoon of vanilla extract

2 teaspoons of cinnamon powder

2 teaspoons sweetener of your choice
How to Prepare:
Add all ingredients - excluding the coffee - to a saucepan, bring to a simmer and pour into a cup containing your coffee of choice. We recommend a french press method using a medium or french roast for a full flavored and bold cup.
Note - Try subbing matcha for coffee if you're looking for a smoother way to enjoy your caffeine
Cinnamon Bourbon Fizz
2 oz. bourbon

½ tbsp. cinnamon plus 1 tbsp. sugar for the rim

3 oz. of ginger beer

Pinch of cinnamon

1 tsp. of lost range.® CBD oil

Orange wedges for garnish
How to prepare:
Prep the cinnamon/sugar garnish on a small plate

Take a wedge of orange and rim your favorite drinking glass, dip the rim in the cinnamon/sugar mixture

Fill a shaker with ice, add the bourbon, ginger beer, CBD oil and pinch of cinnamon. Give it a shake and pour into your garnished glass. Drop in your orange wedge and enjoy!
Note - Try a non-alcoholic spirit in place of bourbon. Either way, you'll love it.
Whether the drink is hot or cold, the treat is savory or sweet, try adding CBD to whatever you cook up this fall. We love a few drops of CBD oil in our coffee or a spoonful of CBD Honey with yogurt and granola. Don't forget about the pets either. Senior dogs in particular are vulnerable to Sun Down Syndrome in the winter. Try homemade treats at 4mg each with our pet tincture, allowing for 250 anxiety reducing snack dogs of any age will love.  
Feed Your Body, Boost Your Immunity
We all know how important our health is and how the colder months tend to bring on colds and the flu. What can you do to stay healthy? Eating leafy greens, staying hydrated and getting good sleep are all incredibly important.
CBD works by reacting to the endocannabinoid system (ECS). The ECS doesn't stop at just the central and peripheral nervous systems - it's also tied to the digestive system and immune systems in particular. No matter how you consume your CBD, the compounds within it directly affect the ECS receptors which in turn help to stimulate multiple systems within your body.
Try adding some CBD oil under the tongue but we prefer it with our morning coffee or tea. 
Improve Your Sleep Routine
We all know that feeling of looking out the window during the fall and winter and thinking - "dark…already??". This seasonal change in light may affect you more than you know. Light has a powerful effect on our circadian rhythm, melatonin production and mood. All of these are consequential to our quality of sleep.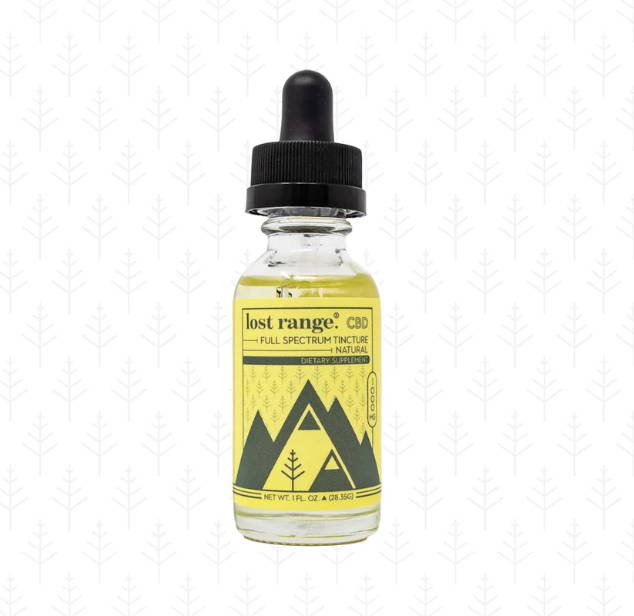 Did you know that Full-Spectrum CBD contains CBN - the active cannabinoid in the hemp plant that is known to promote restful sleep? We've rounded up the best three products to help you unwind. (ALL OF OUR PRODUCTS CONTAIN LESS THAN 0.3% THC.)
Full Spectrum CBD Tincture – (1000mg)  $59.00 or $59.00 $47.20 on subscription
Full Spectrum CBD Tincture (2000mg) $99.00 or $79.20 on subscription
Gold Buckle® Full Spectrum CBD Tincture (4000mg) $149.00 or $119.20 on subscription
Final Thoughts
CBD is a year round product for us and we find that it can be especially beneficial during the colder months of the year. Whether you're looking to support skin health, relive issues associated with every day exercise or even support optimal health, give CBD a try.
We hope you give a few of these cold weather remedies a try, as well as come up with a few of your own. If you do, be sure to tag us on Instagram!
---
These products are not for use by or sale to persons under the age of 18.
These statements have not been evaluated by the Food and Drug Administration. These products are not intended to diagnose, treat, cure, or prevent any disease. The efficacy of these products has not been confirmed by FDA-approved research. The information presented here is not meant as a substitute for or alternative to information from healthcare practitioners. Please consult your healthcare professional about potential interactions or other possible complications before using any products.
lost range.® assumes no responsibility for the improper use of these products. We recommend consulting with a qualified medical doctor or physician when preparing a treatment plan for any and all diseases or ailments. lost range.® does not make any health claims about our products and recommends consulting with a qualified medical doctor or physician prior to consuming our products or preparing a treatment plan. It is especially important for those who are pregnant, nursing, chronically ill, elderly or under the age of 18 to discuss the use of these products with a physician prior to consuming. You must be 18 years or older to visit this website and/or purchase lost range.® products. The information on our website is intended to provide general information regarding our products and is not to be construed as medical advice or instruction.
Neither the Company nor its representatives is providing any medical advice, and none should be inferred, from any ideas, suggestions, testimonials or other information set forth on this website or in other Company materials or provided over the phone, in the mail, in product packaging, or in email correspondence. This website may contain links to third-party websites. The Company provides these links as a convenience only and does not endorse any of these sites. The Company is not responsible for the content of, and does not make any representations regarding the materials on, such linked third-party websites. If you decide to access or rely on information at linked third-party website, you do so at our own risk.
Our terms and conditions, including disclaimers, are more fully set forth in our Terms of Use, Privacy Policy and Terms of Online Sales