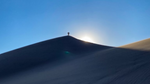 You're not alone. This Mental Health Awareness Month, let's take a moment to pause, reflect and check in on ourselves and others.
May marks Mental Health Awareness Month, a dedicated time to raise awareness about the significance of mental health and diminish the stigma surrounding mental illness.
Our country is facing an unprecedented mental health crisis. Nearly one in five Americans live with a mental health condition, according to the National Institute of Mental Health. Mental health problems can affect anyone, despite their age, gender, or economic status. 
Some small steps can make a big difference. Mental health can be treated with medication, cognitive behavioral therapy and lifestyle changes.  Here's how to recognize the signs of mental health issues, and a few ways to help yourself and those struggling.
Understanding Mental Health
Mental health refers to well-being in which individuals can cope with daily stressors and contribute positively to society. Signs you or someone you know is suffering from mental health issues could include feeling anxious, depressed, appetite changes, becoming withdrawn, substance abuse and more.
Many different types of mental health disorders affect an individual's overall functioning. From seniors suffering from isolation to adolescents experiencing discrimination, mental health issues and causes can vary in symptom severity and impact anyone. Some common mental health disorders include:
Anxiety disorders.

Depression.

Obsessive-compulsive disorder (OCD).

Post-traumatic stress disorder (PTSD).

Attention deficit hyperactivity disorder (ADHD).
Seeking professional medical help and promoting a supportive environment can significantly help anyone who is struggling. By increasing awareness and reducing the stigma surrounding mental health, we can work towards a healthier and more inclusive society. 
Let's look at some holistic tips to help boost your mental wellbeing. 
1. Declutter Your Space
Studies have shown that cleaning can provide several benefits to your mental well-being. It's easy to become overwhelmed by the idea of tackling an entire room, but taking small steps toward decluttering can make a significant difference. Choose an area causing the most stress and dedicate time to sorting through the items and deciding what to keep, donate, or discard.
Start with a manageable task, like organizing a desk or clearing a closet. Create a system for managing items, such as using storage bins or labeling shelves. As you see progress, you'll feel a sense of accomplishment and be motivated to continue decluttering.
2. Be Mindful Of Your Screen Time
Having constant exposure to work emails, negative news and social media can contribute to anxiety and depression. Take breaks from social media, unfollow accounts that trigger stress, take your lunch break and limit exposure to negative news. Similarly, be mindful of how much time you spend watching television or using your phone. 
If you find yourself overwhelmed, try and get outdoors while the weather permits for a natural boost of Vitamin D and some gentle exercise. 
3. Use Positive Self-Talk 
Positive affirmations and self-talk can help build confidence and self-esteem. In contrast, negative self-talk can be detrimental to mental health and well-being. 
You can include positive self-talk into your routine by using affirmations. Affirmations are positive statements that help reframe negative self-talk into positive, empowering messages. Instead of saying, "I can't do this." Try saying, "I am capable and confident."
4. Incorporate Healthy Food and Supplements
Vitamins play a vital role in mental health. The absence of some vitamins and nutrients in your diet could lead to some mental health issues. That's why it's important to know the types of vitamins linked to mental health and how they affect the human brain. For instance, a diet that includes vitamin B complex, folic acid, and Vitamin D can all help boost mental health. (You should consult your doctor before taking any dietary supplements.)
Another supplement taking center stage is Cannabidiol (CBD). 
Recent studies have found that CBD appears to have a positive interaction with serotonin receptors in the brain. Serotonin impacts a range of functions in the body, including a person's emotional state and feelings of well-being or happiness. CBD also positively affects the endocannabinoid system (ECS) -  a complex cell-signaling system identified in the early 1990s. It essentially helps maintain homeostasis (balance in the body) through two key receptors, CB1 and CB2. Learn more about CBD and the ECS System here. 
Last Thoughts
Mental Health Awareness Month serves as a reminder to raise awareness and reduce the stigma. 
The holistic therapies listed in this blog are to supplement any needed medical treatment to promote self-care and mental well-being. First and foremost, always seek professional medical advice if you or someone you know is showing signs of mental health issues. In a crisis, immediate help is available:
Call or text 988 or chat 988lifeline.org
Text MHA to 741741 to connect with a trained Crisis Counselor from Crisis Text Line.
Call 911 or go to the nearest emergency room.
Together, we can continue prioritizing mental health and support those suffering in silence. 
If you are a veteran or 1st responder, contact us here for a lifetime discount. 
---
More on lost range.®
lost range® CBD is dedicated to providing all natural, high-potency, plant-based CBD products to support active, healthy lifestyles.
Handcrafted in Small Batches
Our premium CBD products are made by hand, in small batches, in Steamboat Springs, Colorado to ensure the finest craftsmanship and allowing for a consistent product made with care and love from us to you.
High Potency
Unlike most CBD products you'll find on the market today, we only offer upper end potency and high quality ingredients, allowing our customers to receive all of the positive benefits premium CBD has to offer.
3rd Party Tested
Our products receive independent third-party lab testing to identify potency, use of pesticides, microbes and heavy metals, ensuring product consistency and providing total transparency to our customers. Our testing meets and exceeds both state and federal testing protocols.
Cruelty Free
Our commitment to animal welfare means that we will never, EVER test on animals, and only source ingredients that the supplier can document are completely cruelty-free.
All-Natural
We use all-natural and hand-selected ingredients in our CBD products, ensuring that each and every product is free of chemicals and parabens.
Sustainable
Our CBD oil is made from industrial hemp using certified organic practices in the surrounding area of Hotchkiss, Colorado. These hemp farms, each of them smaller than 100 acres, are family-owned and operated using sustainable and organic methods. This smaller scale farming ensures high quality hemp production without compromising the integrity of the soil or environment as a whole. lost range.® is committed to minimizing our footprint by continually seeking environmentally friendly practices and materials.
---
Disclaimer:
These products are not for use by or sale to persons under the age of 18.
These statements have not been evaluated by the Food and Drug Administration. These products are not intended to diagnose, treat, cure, or prevent any disease. The efficacy of these products has not been confirmed by FDA-approved research. The information presented here is not meant as a substitute for or alternative to information from healthcare practitioners. Please consult your healthcare professional about potential interactions or other possible complications before using any products.
lost range.®
assumes no responsibility for the improper use of these products. We recommend consulting with a qualified medical doctor or physician when preparing a treatment plan for any and all diseases or ailments.
lost range.®
 does not make any health claims about our products and recommends consulting with a qualified medical doctor or physician prior to consuming our products or preparing a treatment plan. It is especially important for those who are pregnant, nursing, chronically ill, elderly or under the age of 18 to discuss the use of these products with a physician prior to consuming.  You must be 18 years or older to visit this website and/or purchase
lost range.®
 products. The information on our website is intended to provide general information regarding our products and is not to be construed as medical advice or instruction.
Neither the Company nor its representatives is providing any medical advice, and none should be inferred, from any ideas, suggestions, testimonials or other information set forth on this website or in other Company materials or provided over the phone, in the mail, in product packaging, or in email correspondence. This website may contain links to third-party websites. The Company provides these links as a convenience only and does not endorse any of these sites. The Company is not responsible for the content of, and does not make any representations regarding the materials on, such linked third-party websites. If you decide to access or rely on information at linked third-party website, you do so at our own risk.
Our terms and conditions, including disclaimers, are more fully set forth in our
Terms of Use
,
Privacy Policy
and Terms of Online Sales