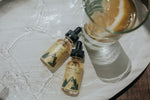 Whether you're thirsting for refreshing cocktails or looking for a grill-out crowd-pleaser this Memorial Day Weekend, it wouldn't be the start of summer without some mouth-watering CBD recipes. 
You can't serve just any dishes at the first cookout of the season—your grilling game needs to be on point. 
If you're looking for new ways to incorporate CBD into your wellness routine, share the love by adding our premium CBD to your favorite recipes. 
CBD-Infused Food and Drink
We're all stressed out. Anxiety is at its all-time high, and Americans are at an all-time low. CBD interacts naturally with your endocannabinoid system (ECS) to help you feel your best while focusing on everyday health and wellness. If you love our CBD's effects, whether it be helping you unwind or easing your aches and pains, one of the best ways to consume CBD is by digesting it.
CBD oil or hemp-infused ingredients like honey are excellent choices for learning how to cook with CBD at home. These delicious recipes are perfect whether you want to cool off or chill out this Memorial Day weekend and all summer long. Let's dig in. 
CBD Honey BBQ Wings
Because it wouldn't be a holiday weekend without BBQ wings. Recipe serves 4-6.
Ingredients: 
20 chicken wings

⅓ cup vegetable oil

1 teaspoon kosher salt

1 cup of preferred BBQ sauce
Directions:
Preheat the oven to 375 degrees and line your baking sheet with parchment paper.

In a large bowl, toss the chicken wings with the vegetable oil, salt and pepper, then line up on the baking sheet in a single layer.

Bake until wings are crispy and brown for 50-60 minutes.

Remove the wings and add them to a large (clean) bowl and toss them with your CBD BBQ Sauce, then bake them for an additional 5 minutes.
CBD Pesto Pasta
This mouth-watering snack can be easily made as the perfect BBQ side. Recipe serves 4-6.
Ingredients (you can omit ingredients 1-6 and use store-bought pesto instead):
2 tablespoons pine nuts

2 garlic cloves

½ cup extra virgin olive oil

½ cup freshly grated Romano or Parmesan

2 cups fresh basil leaves, packed (can sub half the basil leaves with baby spinach)

Salt to taste (about ¼ teaspoon) ad fresh black pepper to taste

4 tablespoons CBD oil

1 (16 ounce) package pasta of choice

½ cup cherry tomatoes
Directions: 
If making pesto, in a food processor, combine all of the pesto ingredients (1-6). Blend until completely smooth. Add CBD oil and stir well. Cook pasta per instructions. Add all ingredients to a large bowl with the cherry tomatoes. Seal in plastic wrap, and place in the refrigerator until ready to serve.
Veggie Tacos with CBD Cilantro Lime Sauce
For veggie and meat lovers alike. Serves 4-6.
Ingredients:
1 large red onion, halved and sliced 

1 large red bell pepper, halved and sliced 

1 large zucchini, cut into half-inch sticks

1 large yellow squash, cut into half-inch sticks

1 pt. grape tomatoes, quartered

1 lb. asparagus, trimmed

5 oz. fresh spinach, mixed in after you remove hot veggies from the oven

1 tsp. sea salt

1 tbsp. paprika

1 tsp. chili powder or chipotle powder (or both!)

Tortillas, corn or flour, warmed
Directions:
Preheat the oven to 425 degrees.

Place all cut veggies in a large mixing bowl and add seasonings. Mix well and place all on a baking sheet lined with parchment paper. Roast for 30 minutes, mixing halfway at 15 minutes. 

Remove from the oven, place in a mixing bowl, and incorporate fresh spinach. Spoon onto warm tortillas and serve.

Serve with Cilantro Lime Sauce, Salsa, or Guacamole on the side as additional toppings.
Infused Cilantro Lime Sauce
Ingredients:
2 bunches cilantro, chopped

1 clove garlic, chopped

4 Tablespoons of lime juice

1 teaspoon sea salt

1 Tablespoon Extra Virgin Olive Oil
Directions:
Place all ingredients in a food processor and mix until thoroughly combined. Add more olive oil or lime juice as needed.
CBD Peach Bruschetta with Goat Cheese 
Sweet, tangy and fresh. What's not to love? Serves 4.
Ingredients
1 baguette, sliced at a diagonal into ½ inch thick slices

Olive oil for brushing bruschetta

4 oz goat cheese

4 oz cream cheese

¼ teaspoon salt

¼ teaspoon cracked pepper

3 ripe peaches- sliced into wedges

10 basil and/or mint leaves – cut into ribbons

Sprinkles crushed nuts of choice (optional)
Directions:
Preheat oven to 400F

Slice baguette into ½ inch slices at a diagonal. Brush both sides with olive oil and place on a sheet pan in a 400 F oven for 15 minutes. 

Place cream cheese and goat cheese in a bowl and warm in a microwave until just barely soft enough to combine easily with a fork. Mix with a fork until smooth. Add some chopped basil, salt and cracked pepper.

Assemble: Spread the goat cheese mixture on each bruschetta and top with a peach wedge. Garnish with basil/mint leaves, then drizzle with honey sauce, and sprinkle with cracked pepper for your liking. Optional: Garnish with crushed nuts.

Serve on a white platter, or a rustic cutting board.
*Infused Honey
Place 1 cup of lost range.® CBD Honey in a small pot on the stove, add a few sprigs of rosemary and warm on medium heat. 

Let it come to a simmer, and add a few teaspoons of water, gently stir.

Turn heat off and let the herbs marinate in the honey, at room temp for a few hours or overnight.

Place the infused honey into a squeeze bottle.

Note* Once cooled, if honey seems too thick, rewarm and stir in a little more water.
CBD Summer Cocktails
Now that there are more chances for us to get together with our friends and family, it's time to serve your guests some CBD-infused cocktails. 
If you're a non-drinker, there's a mocktail version in each recipe.
Lemon Tequila Spritz
For those who like to keep their cocktails on the skinny side. Recipe serves 1.
Ingredients:
25ml Tequila Blanco
Prosecco or Sparkling Mineral Water
Fresh lemon wedge
Directions:
Shake up the tequila and CBD
Pour over glass with ice
Top with prosecco or sparkling mineral water
Add lemon wedge to garnish
Classic CBD Aperol Spritz
A classic drink, served in a wine glass, makes for the perfect summer cocktail. Serves 1-2 (depending on glass size).
Ingredients:
90 ml (3 oz) Prosecco (for virgin use sparkling lemonade)

60 ml (2 oz) Aperol (for virgin use Palmero Amarino)

Splash of club soda or orange Lacroix

1-2 orange slices and fresh rosemary.

Ice
Directions:
In a large wine glass, add the ice cubes up to almost half glass.

Add the Prosecco, Aperol and lost range.® Full Spectrum CBD oil to the glass. Mix lightly.

Finish with a splash of club soda and garnish with orange slices and a sprig of rosemary.
CBD Strawberry Mint Gin 
One could describe this cocktail as 'summer in a glass'. Serves 1.
Ingredients:
Simple Syrup
1/4 cup sugar

1/4 cup water

4 strawberries, chopped

5 mint leaves
For the Cocktail
1 inch piece of cucumber, peeled and cut into small pieces

2 oz fresh squeezed lime juice

2 oz gin of your choice (eliminate for virgin or use an alcohol-free version)

.25ml of 1000mg Isolate CBD oil tincture (try peppermint flavor for an added kick)

2 oz simple syrup

Club soda
Directions:
In a pan over medium high heat add in the water, sugar, strawberries, and mint. Let it come up to a simmer and cook for 2-3 minutes. Turn off the heat and let it come to room temperature.

To make the cocktail add chopped cucumber into the shaker. Muddle the cucumber until all of the juices release.

Add in the gin, lime juice, simple syrup, lost range.® Isolate CBD oil tincture and ice. Shake until chilled

Strain into a class filled with crushed ice and top with club soda

Garnish with a lime slice, mint leaves and fresh strawberries and you're ready to enjoy this delicious cocktail!
Whiskey Lemonade with CBD Honey Syrup
For the whisky lovers, this refreshing cocktail is packed with flavor. Serves 2.
Ingredients:
1/2 cup of lost range.®

CBD Honey

1/2 cup water

1-2 stems of your favorite herbs: basil, rosemary, lavender or mint with a few leaves reserved for garnish

1/4 cup lemonade

1 shot of preferred whiskey (eliminate or use alcohol-free whisky alternative for a virgin version)

1/4 cup soda

fresh lemon slices to garnish
Directions:
In a small saucepan, bring water and honey to a boil. Reduce heat, add an herbal sprig and simmer for 15 minutes or until reduced by half. Let cool.

Fill a short glass with ice and add one shot of whiskey. Add lemonade, soda and 1 teaspoon of honey simple syrup or more to taste. Add reserved herb and lemon garnish and serve.
Honey Strawberry Basil Smash
Get the stars and strawberry stripes flowing with this crowd-pleaser. Serves 1.
Ingredients:
3 fresh strawberries (medium-sized) washed and hulled (plus more for garnish)

3 basil leaves (large) plus more for garnish

½

tablespoon of lost range.®

CBD Honey

for honey simple syrup*

½ oz. lemon juice freshly squeezed

1 oz. vodka (eliminate for virgin version)

½ cup ice (lightly crushed)

sparkling water
Instructions:
In a glass or jar, add strawberries and basil leaves. With a muddler or wooden spoon, work to combine flavors (until the strawberries and basil leaves start to break down). Transfer to a decorative glass of your choice.

Top with honey simple syrup (*recipe below) and lemon juice. Add in vodka, followed by ice.

Top with sparkling water and garnish with a basil leaf and a few sliced strawberries.
*Honey Simple Syrup
Combine equal parts honey and water ( 1/2 cup honey and 1/2 cup water) in a saucepan. Stir over medium heat until the honey dissolves. Remove from heat and allow to cool completely before using. Store in an airtight container or jar in the fridge.
Let Summer Begin!
We hope you have enjoyed learning a thing or two about our summer CBD recipes.
To get the best out of these recipes, it's essential to use high-quality CBD oil. Remember, Isolate CBD has a more neutral flavor than Full-Spectrum, so choose according to your taste preference. And experiment with flavored CBD like our lemon and peppermint varieties. 
Take a look at the lost range.® collection of premium natural and flavored oils here; these varieties are all 3rd-party lab-tested to ensure clean and safe extracts in every drop.
Wishing everyone a safe and Happy Memorial Day weekend. May we never forget those who made the ultimate sacrifice for our freedom.
If you are a veteran or 1st responder, contact us to arrange your lifetime discount. 
For more information on our CBD Oil Tinctures, CBD Honey and other premium CBD products, please visit our website today.
---
Disclaimer:
These products are not for use by or sale to persons under the age of 18.
These statements have not been evaluated by the Food and Drug Administration. These products are not intended to diagnose, treat, cure, or prevent any disease. The efficacy of these products has not been confirmed by FDA-approved research. The information presented here is not meant as a substitute for or alternative to information from healthcare practitioners. Please consult your healthcare professional about potential interactions or other possible complications before using any products.
Lost Range assumes no responsibility for the improper use of these products. We recommend consulting with a qualified medical doctor or physician when preparing a treatment plan for any and all diseases or ailments. Lost Range does not make any health claims about our products and recommends consulting with a qualified medical doctor or physician prior to consuming our products or preparing a treatment plan. It is especially important for those who are pregnant, nursing, chronically ill, elderly or under the age of 18 to discuss the use of these products with a physician prior to consuming.  You must be 18 years or older to visit this website and/or purchase Lost Range products. The information on our website is intended to provide general information regarding our products and is not to be construed as medical advice or instruction.
Neither the Company nor its representatives is providing any medical advice, and none should be inferred, from any ideas, suggestions, testimonials or other information set forth on this website or in other Company materials or provided over the phone, in the mail, in product packaging, or in email correspondence. This website may contain links to third-party websites. The Company provides these links as a convenience only and does not endorse any of these sites. The Company is not responsible for the content of, and does not make any representations regarding the materials on, such linked third-party websites. If you decide to access or rely on information at linked third-party website, you do so at our own risk.
Our terms and conditions, including disclaimers, are more fully set forth in our
 

Terms of Use,

 

Privacy Policy

 

and Terms of Online Sales