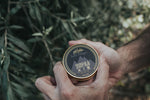 An August 2022 research study entitled "Cannabidiol as a Treatment for Arthritis and Joint Pain: An Exploratory Cross-sectional Study" that was published in the Journal of Cannabis Research explored the efficacy of the hemp-derived cannabinoid cannabidiol (CBD) for arthritis.
"The purpose of this study was to explore patient perceived effects of cannabidiol on symptoms of arthritis," reported the research. It noted that patients who have "exhausted conservative measures" and conventional treatments suffer chronic pain and may "resort to symptomatic management with anti-inflammatories, acetaminophen, opioids," and CBD.
The Study
The design of this scientific investigation was that of an anonymous questionnaire that was created "to evaluate perceived efficacy of cannabidiol for the treatment of arthritis." It involved a self-selected convenience sample of 428 participants who were recruited "through online methods, including social media accounts and newsletters (The Arthritis Foundation and Savvy Cooperative) between May 5, 2020 and November 5, 2020."
For people aged 18 to 64, nearly one in three (both men and women) have doctor-diagnosed arthritis.
Statistical analysis, including regression analysis, was performed "to determine differences between types of arthritis and improvements in quality-of-life symptoms" and to "identify variables associated with decreasing or discontinuing other medications."
Results
The researcher's analysis of the data collected from the questionnaire revealed that the study participants reported improvement in pain resulting from their use of CBD. 83 percent of study subjects reported a decrease in pain, 66 percent an improvement of physical function, and 66 percent improvements in sleep quality.
Improvements in physical function occurred most commonly in subjects suffering osteoarthritis. Overall, the participants reported a 44 percent "reduction in pain after CBD use." Also significant, 61 percent of subjects (259) reported a "reduction or cessation of other medications after CBD use."
CBD Reduced Opioid Consumption
Of these, 31 percent reported reductions in anti-inflammatories (non-steroidal anti-inflammatories, or NSAIDs), 18 percent reduced acetaminophen, and nine percent reduced their opioid consumption. Eighteen percent of participants were able to fully discontinue their use of anti-inflammatories, 18 percent quit acetaminophen, and nearly 19 percent of subjects stopped consuming opioids.
Conclusions
The study's authors concluded that the results of their research mean that both medical professionals and their patients "should be aware of the various alternative therapeutic options available to treat their symptoms of arthritis" and that this awareness is especially important "in light of the increased accessibility to cannabidiol products."
The study stated that its data reveal "associations between CBD use and improvements in patient's arthritis symptoms and reductions in other medications.
The study stated that its data reveal "associations between CBD use and improvements in patient's arthritis symptoms and reductions in other medications." Like thousands of other studies that have investigated the efficacy of hemp, cannabis, and its constituent cannabinoids such as CBD and tetrahydrocannabinol (THC), it recommended ongoing research that focuses on "the benefits of CBD use in this patient population with clinical trials."
View the original study.
---
These products are not for use by or sale to persons under the age of 18.
These statements have not been evaluated by the Food and Drug Administration. These products are not intended to diagnose, treat, cure, or prevent any disease. The efficacy of these products has not been confirmed by FDA-approved research. The information presented here is not meant as a substitute for or alternative to information from healthcare practitioners. Please consult your healthcare professional about potential interactions or other possible complications before using any products.
lost range.® assumes no responsibility for the improper use of these products. We recommend consulting with a qualified medical doctor or physician when preparing a treatment plan for any and all diseases or ailments. lost range.® does not make any health claims about our products and recommends consulting with a qualified medical doctor or physician prior to consuming our products or preparing a treatment plan. It is especially important for those who are pregnant, nursing, chronically ill, elderly or under the age of 18 to discuss the use of these products with a physician prior to consuming. You must be 18 years or older to visit this website and/or purchase lost range.® products. The information on our website is intended to provide general information regarding our products and is not to be construed as medical advice or instruction.
Neither the Company nor its representatives is providing any medical advice, and none should be inferred, from any ideas, suggestions, testimonials or other information set forth on this website or in other Company materials or provided over the phone, in the mail, in product packaging, or in email correspondence. This website may contain links to third-party websites. The Company provides these links as a convenience only and does not endorse any of these sites. The Company is not responsible for the content of, and does not make any representations regarding the materials on, such linked third-party websites. If you decide to access or rely on information at linked third-party website, you do so at our own risk.
Our terms and conditions, including disclaimers, are more fully set forth in our
 

Terms of Use,

 

Privacy Policy

 

and Terms of Online Sales