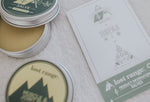 CBD has exploded onto the scene as a versatile and popular new product in the health and wellness space, with applications for everything from medical ailments to anxiety issues. Not all CBD products are made equally—and in fact, not all "CBD products" have been found to even contain their primary ingredient, CBD, when put to a third party lab test.
As the CBD market took off, more and more retailers partnered with CBD brands to use/sell in their own establishments. Doing so lets business owners provide their customers with the products they want and that are in demand. But it can also lead to a dilemma: How do you find and choose the right CBD oil distributor for your company? Whether you're selling CBD-infused massage oils or "top-shelf" CBD Tinctures, here's how to make sure you're providing your clients with the best around.
Choosing High Quality Products
Different extraction methods and different formulations lead to a huge variety of products and price ranges. At Lost Range, we believe in using the highest quality, all-natural ingredients to create our premium line of CBD products. We are committed to providing the highest-quality offerings on the market. Everything we make is handcrafted in small batches to ensure quality control and freshness. 
We take care to ensure that our products are free of impurities and allergens, confirming via third party testing for every batch made. No fillers, no chemicals. All of Lost Ranges products are free of the 8 major allergens listed by the FDA: milk, eggs, fish, shellfish, tree nuts, peanuts, wheat and soybeans. Here are some key guidelines to help you find a brand you can trust. And why we do it best...
Farming: Where is the product you're buying actually made? Lost Range's raw CBD is made from industrial hemp, grown using certified organic practices by local, family-owned famers in Colorado. The particular location of the farms in Hotchkiss, CO is called the 'Banana Belt': known for its rich soil, long growing season and high production of fruits and vegetables.
Extraction: Cheap extraction methods lead to cheap/poor quality product. In order to extract our raw CBD, we use a process called 'Cold Ethanol Extraction'. This allows for the ethanol to extract only the desired cannabinoids and terpenes, leaving unwanted fats and chlorophyll, resulting in pure CBD oil ready for refinement.
Types of Cannabidiol: Choosing a brand that offers a range of quality Cannabinoids (CBD) is key to ensure you're using the best CBD for your clients' unique needs. For example, full-spectrum CBD products contain a wide variety of beneficial cannabinoids, vitamins, minerals, fatty acids, protein, chlorophyll, terpenes, flavonoids, and fiber that, when combined, produce enhanced results (also known as the entourage effect).

Isolate CBD is the purest form of CBD available, testing around 99.99% CBD and can be found in both crystalline and powdered crystal form. Isolate contains only one cannabinoid, CBD. Isolate is made through a 3-step extraction process in order to get the CBD isolated to its purest form.

THC Percentages: It's important to sell a family-friendly product that anyone can use, so look for an oil that is less than .3%. Hemp plants are richer in CBD percentages and can test upwards of 15% CBD, while maintaining a THC level of less than .3%. Our Isolate CBD products contain 0% THC. The CBD isolate we use here at Lost Range is tested at 99.99% CBD. Our Full Spectrum CBD products contain less than .3% THC and contains other cannabinoids such as CBD, CBG and CBC.
Product Variety: 

Choose a wholesale CBD company that provides a number of different delivery methods. Products like tinctures, infused-skincare products and rubs/salves best address different needs for your clients. Work with a business that provides a variety to ensure your customer's needs are met.​​​​​​ 
Seed-to-Sale
We believe that taking the utmost care at each stage is simply an investment in the process and final product. 
All of Lost Range's final products are produced in the mountains of Steamboat Springs, Colorado. We take great pride in all of our products, and each one is handcrafted in small batches allowing for a consistent product made with care. Every ingredient we use is natural and hand selected to offer incredible healing properties. We let you choose formulations that are high quality, very effective and greater bang for your buck. We currently offer our customers a wide range of products and healing potency:
Muscle and Joint Rubs

- Our muscle and joint rubs have an all natural cooling/warming effect without the use of chemicals and are great for sore muscle joints, aches and pains. This product is designed to deliver CBD topically. All of the ingredients in this product are natural.

Skin Salves

/

Lip Balms

- These products are made of shea butter, beeswax, grapeseed oil and more natural and organic products to provide you with the ultimate soothing qualities.

Massage Oils -

All of our massage oils are grapeseed oil based, with an infusion of herbs along with your choice of essential oils.

Tinctures

- Our tinctures currently come in peppermint and lemon flavors and are available for pets too! This product is made of coconut oil, CBD Isolate or Full Spectrum oils. For best results, drop tinctures under the tongue, hold for 15-30 seconds then swallow. For pets, give either orally or add it directly to their food and treats.

NEW! CBD Bath Salts: To achieve optimal relaxation, add 1 cup of Lost Range bath salts to a warm bath and soak for 10+ minutes.
Elevate Your Services with Lost Range
When you first start buying products wholesale for your establishment, you'll want to make sure you are provided with the right marketing tools and pricing guides to maximize profit and excel customer satisfaction. (Download our wholesaler product and pricing guide here.)
In the CBD profit margin equation (sales revenue-costs=profit), costs include a range of factors when it comes to managing risk, and seizing opportunities. But we generally advise on a 50% margin with our premium products, making it an easy up-sell to our most popular retailers in the spa and fitness industries. 
Final Thoughts
As the CBD market continues to explode, it's likely that the number of irreputable wholesale CBD businesses and products will also rise. A small amount of research can go a long way in helping you choose the right partner for your establishment. Use these points as a guide to finding the partners and products that will enrich your business and improve your customer's lives.
To all supporters, partners, collaborators, enthusiasts, team members former and current, and those discovering Lost Range CBD products for the first time, thank you. 
Contact us today for more information on becoming a Lost Range CBD retailer here today!