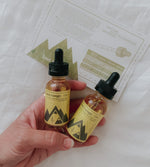 Contrary to popular belief, clinical depression is not a "normal part of being a woman" nor is it a "female weakness." But sadly, depression is almost twice as likely to affect women than men. Can CBD help manage depression in women? Here's what some experts have to say…
Every day, women face many different stressors in both their personal and professional lives. But feeling sad, anxious or stressed is different from depression. Depression is more common among women than men, likely due to certain biological, hormonal, and social factors that are unique to women.
What is Depression?
According to the National Institute of Mental Health, depression is a common but serious mood disorder. Depression symptoms can interfere with your ability to work, sleep, study, eat, and enjoy your life. Although researchers are still studying the causes of depression, current research suggests that depression is caused by a combination of genetic, biological, environmental, and psychological factors. Most people with depression need treatment to feel better.
Signs of Depression
If you have been experiencing any of the following signs and symptoms for at least two weeks, you may be suffering from depression and may need to see your doctor:
Persistent sad, anxious, or "empty" mood
Feelings of hopelessness or pessimism
Irritability
Feelings of guilt, worthlessness, or helplessness
Decreased energy or fatigue
Difficulty sleeping, early morning awakening, or oversleeping
Loss of interest or pleasure in hobbies and activities
Moving or talking more slowly
Feeling restless or having trouble sitting still
Difficulty concentrating, remembering, or making decisions
Changes in appetite or weight
Thoughts of death or suicide, or suicide attempts
Aches or pains, headaches, cramps, or digestive problems without a clear physical cause that do not ease even with treatment
Women and Depression
Key findings in the National Center for Health Statistics (NCHS) Data Brief issued on Feb. 13 show that more than 8% of adults older than 20 years old reported having depression during a given two-week period. Women (10.4%) were almost twice as likely as were men (5.5%) to have had depression. Several factors may increase a woman's risk of depression.
According to the Mayo Clinic, some mood changes and depressed feelings occur with normal hormonal changes. But hormonal changes alone don't cause depression. Other biological factors, inherited traits, and personal life circumstances and experiences are associated with a higher risk of depression. Contributions to depression in women in particular include:
Puberty
Premenstrual problems
Pregnancy
Postpartum depression
Perimenopause and menopause
Life circumstances, culture and more.
Postpartum depression affects 80 percent of new moms in the first few weeks, according to the National Institute of Mental Health. For up to 1 in 5 new mothers, those feelings don't go away. Thanks in great part to forthcoming celebrities like Drew Barrymore and Gwyneth Paltrow and social media connecting more parents than ever before, the subject of postpartum depression (PPD) is becoming less stigmatized.
Studies show that CBD may help alleviate depression by altering serotonin levels in the brain. But more research is needed to understand how it can be used as a treatment for depression.
Research Around CBD and Depression
Experts warn that people should always seek medical support as opposed to self-diagnosis or self-treatment when it comes to any type of depression. It's important to remember that clinical depression is a serious medical diagnosis that should not be taken lightly. Treatment should be sought as soon as possible. 
Several research studies have looked at whether CBD can help with depression:
Overall, the research on CBD seems to suggest that it can be helpful in reducing depression. However, there are relatively few published studies on CBD as a treatment for depression in humans. So more research is needed to know for sure whether CBD is an effective treatment for depression.
Choosing the Right CBD Brand
Not all CBD is created equal. While there are many substandard products and brands out there, reputable businesses have a way of shining through. If you're considering adding CBD oil to your routine or even your business offerings, look for these five factors to ensure you're buying a pure product:
Check the Label:

 

To ensure you're getting high-quality CBD, you need to check what's in the bottle. Shockingly, 70 percent of Cannabidiol extracts sold online are mislabeled, according to a recent Penn Medicine study.
Know the Source:

 

Where is the hemp grown? This actually matters more than you think. Did you know that China is the number one supplier of industrial hemp to the United States? Meaning that "50 state-legal CBD" product you're taking was possibly produced with Chinese hemp oil. Even in your local Main Street stores, they usually sell oils with synthetic additives that don't meet the testing standards.
Potency and Pricing:

 

While an over-abundance of available products may have you reaching for the cheapest CBD brand, what differs is the types of products and the strength of their formulations. Whatever a label says, quality matters most. This is because quality can affect CBD oil potency.
Final Thoughts
Remember, depression is both common and treatable. If you think you're depressed, don't hesitate to seek help. CBD oil and other products are known for being a natural remedy for a number of health conditions and natural body processes. But the number of women using CBD-based products has increased due to its reported benefits for a number of female-specific complaints.
Make sure to use a reputable and transparent company to ensure you are receiving the right product for your conditions. If you are still unsure of what CBD product is right for you, contact us here today, our staff is always at your service for any questions you may have.

---
About Lost Range's CBD Products
At Lost Range, we use only the best CBD in our small batch products — helping our customers experience and enjoy all the benefits that CBD has to offer. We strongly believe in the powerful healing potential of our hand-made CBD products, and bear witness with remarkable reviews from our loyal customers. Our mission is to make CBD tinctures, salves, and rubs accessible to all people. ALL OF OUR PRODUCTS CONTAIN LESS THAN 0.3% THC.
Here are a few recommendations of products to try based on potency, quality and customer star-ratings:
Gold Buckle Full Spectrum CBD Oil Tincture – 4000mg $159.00 — or $127.20
Isolate CBD Oil Tincture – 2000mg. $109.00 — or $87.20 / month
Full Spectrum CBD Oil Tincture – 1000mg $59.00 — or $47.20 / month
---
Disclaimer:
These products are not for use by or sale to persons under the age of 18.
These statements have not been evaluated by the Food and Drug Administration. These products are not intended to diagnose, treat, cure, or prevent any disease. The efficacy of these products has not been confirmed by FDA-approved research. The information presented here is not meant as a substitute for or alternative to information from healthcare practitioners. Please consult your healthcare professional about potential interactions or other possible complications before using any products.
Lost Range assumes no responsibility for the improper use of these products. We recommend consulting with a qualified medical doctor or physician when preparing a treatment plan for any and all diseases or ailments. Lost Range does not make any health claims about our products and recommends consulting with a qualified medical doctor or physician prior to consuming our products or preparing a treatment plan. It is especially important for those who are pregnant, nursing, chronically ill, elderly or under the age of 18 to discuss the use of these products with a physician prior to consuming.  You must be 18 years or older to visit this website and/or purchase Lost Range products. The information on our website is intended to provide general information regarding our products and is not to be construed as medical advice or instruction.
Neither the Company nor its representatives is providing any medical advice, and none should be inferred, from any ideas, suggestions, testimonials or other information set forth on this website or in other Company materials or provided over the phone, in the mail, in product packaging, or in email correspondence. This website may contain links to third-party websites. The Company provides these links as a convenience only and does not endorse any of these sites. The Company is not responsible for the content of, and does not make any representations regarding the materials on, such linked third-party websites. If you decide to access or rely on information at linked third-party website, you do so at our own risk.
Our terms and conditions, including disclaimers, are more fully set forth in our Terms of Use, Privacy Policy and Terms of Online Sales