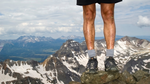 Love them or hate them, scars are a natural part of life. Whether caused by injury, acne, surgery, or disease, scars usually fade over time. Some scars however, are more stubborn. If your self-esteem has taken a hit thanks to your scars, you're probably looking for ways to make them disappear. This Hemp Month, let's go over some tips and tricks for minimizing the appearance of scars with CBD.
Hemp is one of the world's most versatile plants. It's used to make food, clothing, paper, rope, and even fuel. So many products come from hemp or have the hemp ingredient in it that it's hard to imagine a world without it.
The month of July is recognized as National Hemp Month. It's a great opportunity for people to rediscover hemp and see its usefulness for both people and the environment.  CBD is a natural compound derived from the cannabis plant that has been proven to have a variety of therapeutic benefits. It's also been shown to be safe and non-addictive.
The 2018 Farm Bill opened up the farming program and also removed all hemp-based products from the federal government's schedule of addictive drugs. Thanks to the federal legalization and a national curiosity, the CBD boom is in full effect – with applications ranging from tinctures and patches to topicals and more.
Scarring 101
A scar forms as part of the natural healing process following an injury. When the dermis — the second layer of skin — is damaged, your body forms collagen fibers to repair the damage, resulting in a scar.
Over time though, scars become softer and lighter in color. This process can take 6 months to 2 years, or even longer. How a scar changes over time is different for everyone, depending on their skin type and the depth and location of the scar. 
We know that scars are not just unwanted marks on your skin – they can be painful reminders of what happened or even make it difficult for people to see beyond them. While we can't take away all of your scars, there are ways to help minimize their appearance and reduce their impact on your life. 
Scarring and the Sun
Scars are the natural result of your body quickly covering up a wound to keep it protected as it heals. Whether you're trying to speed up healing or trying to alleviate some of the more severe physical scarring from an injury, avoiding sun exposure is a good start to the healing process.  A survey by scar treatment specialists KELO-COTE® shows 45% of people don't realize you need to protect a scar from the sun!
Scars should be carefully protected from the sun for at least 6 months to 1 year after surgery or injury. Sun exposure can darken scars permanently, making them more noticeable. To protect existing scars, applying sunscreen will help stop harmful ultraviolet (UV) light from damaging the skin further. Another fool-proof way to keep a scar out of the sun is to cover it with clothing, some sort of tape or even an adhesive bandage if it is small enough.
CBD and Scarring
Cannabis is increasingly being used world-wide to treat a variety of dermatological conditions.
The skin is the largest organ of the body, and it also happens to be a part of the endocannabinoid system. The endocannabinoid system has a large network of receptors in its various layers, including those in the skin.
Research into using CBD for scars is limited. The studies that have been completed have been extremely positive about its potential, however. According to a growing body of evidence, CBD has some serious benefits for the skin. Multiple studies are ongoing into the effects of cannabidiol on conditions like acne and scarring. So far, research is producing positive results. Studies like this have only increased knowledge on the role of the endocannabinoid system in wound healing and hypertrophic scarring of human skin.
The antioxidant properties of CBD, in theory, are beneficial for the skin. After all, the skin is packed with cannabinoid receptors. The endocannabinoid system plays an influential role in the functioning of the skin, so CBD should also be able to help it.
If CBD can promote healthy skin cells and reduce sebum production as the evidence suggests, then yes, CBD is good for skin repair. In general, CBD skincare products are said to rejuvenate and moisturize your skin.
To heal scars, a topical CBD product must be applied directly to the skin. While most users will often consume CBD oil, gummies, and other oral/sublingual products, this is unlikely to impact scar healing. At lost range.®, we believe that everyone deserves to feel their best, and that's why we're proud to offer our CBD Tattoo and Scar Salve.
Our scar salve is specially formulated to help promote pesky scars. Topical CBD products take a long time to enter the bloodstream; therefore, the CBD will have a chance to work its magic on scars. Whether you have a burn scar, stretch mark, or even acne marks, our CBD Scar Salve is designed to moisturize and nourish the skin. Our formula is made with all-natural ingredients that help to accelerate the healing process as well as reduce inflammation in the area. 
Tattoo Healing 
As with other injuries, when the skin's layers are damaged through a tattoo session, the cells work to repair the injury with new collagen fibers. This produces scar tissue that looks and feels different from the surrounding skin. Tattoo scarring is a condition with multiple causes. Some people get tattoo scars from their initial tattoos due to problems that arise during the tattooing process and healing. Other tattoo scars can form after tattoo removal. This is why when getting a new tattoo, aftercare is crucial to prevent scars developing. 
Aftercare is an important part of the tattoo process, and it's what makes a tattoo look its best in the long run. Tattooing your body permanently is a big decision, and you should never do it without considering what comes next.
CBD oil and CBD cream for tattoo healing and aftercare has become extremely popular in recent years, and our Tattoo & Scar Salve is the absolute best CBD salve on the market for tattoo healing and skin repair.
CBD oil and CBD cream for tattoo healing and aftercare has become extremely popular in recent years, and our Tattoo & Scar Salve is the absolute best CBD salve on the market for tattoo healing.
Our Tattoo & Scar Salve can help speed up tattoo healing and recovery as a natural anti-inflammatory to the trauma your skin receives during the tattooing process. CBD cream and CBD oils can assist you with the tenderness, soreness, and itchiness that are associated with getting fresh ink.
Final Thoughts
As already discussed, topical CBD products are the only viable option to aid in scar healing. Only when applied directly to the skin can CBD have a real impact on new and existing scars. We know that trying CBD for the first time can be daunting. That is why we created our smaller 1oz CBD tattoo and Scar Salve. This is great for newbies that want to try CBD this summer for your skin issues but unsure of where to start. 
We hope you found our blog on CBD for scarring of use, but if you have any other questions on any of our products, reach out to our team of CBD experts here.
---
Disclaimer:
These products are not for use by or sale to persons under the age of 18.
These statements have not been evaluated by the Food and Drug Administration. These products are not intended to diagnose, treat, cure, or prevent any disease. The efficacy of these products has not been confirmed by FDA-approved research. The information presented here is not meant as a substitute for or alternative to information from healthcare practitioners. Please consult your healthcare professional about potential interactions or other possible complications before using any products.
lost range.® assumes no responsibility for the improper use of these products. We recommend consulting with a qualified medical doctor or physician when preparing a treatment plan for any and all diseases or ailments. Lost Range does not make any health claims about our products and recommends consulting with a qualified medical doctor or physician prior to consuming our products or preparing a treatment plan. It is especially important for those who are pregnant, nursing, chronically ill, elderly or under the age of 18 to discuss the use of these products with a physician prior to consuming.  You must be 18 years or older to visit this website and/or purchase Lost Range products. The information on our website is intended to provide general information regarding our products and is not to be construed as medical advice or instruction.
Neither the Company nor its representatives is providing any medical advice, and none should be inferred, from any ideas, suggestions, testimonials or other information set forth on this website or in other Company materials or provided over the phone, in the mail, in product packaging, or in email correspondence. This website may contain links to third-party websites. The Company provides these links as a convenience only and does not endorse any of these sites. The Company is not responsible for the content of, and does not make any representations regarding the materials on, such linked third-party websites. If you decide to access or rely on information at linked third-party website, you do so at our own risk.
Our terms and conditions, including disclaimers, are more fully set forth in our Terms of Use, Privacy Policy and Terms of Online Sales