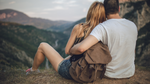 How does CBD affect the human body?
Women and men are different in many ways. Body shapes and sizes vary and so do the way our bodies work. The endocannabinoid system (ECS) is a subject that is gaining momentum to help explain the biological effects of CBD and how it affects us differently. Every person has a unique endocannabinoid system that will determine how your body responds to CBD. The key to the ECS working properly is the healthy interaction of neurotransmitters, cannabinoids and hormones.
Why the ECS System Matters
The ECS is a natural system within each one of our bodies that helps regulate our sleep, mood, and appetite. It's a complex network that regulates many of these bodily functions.
The Endocannabinoid System essentially helps maintain homeostasis which tries to keep your internal environment stable no matter what's going on in the environment around you.
When something is operating outside of the optimal range, your body activates the ECS to help correct it. For example, when you're really hot and begin to sweat, your ECS is working to cool you down. Hunger pangs? That's your ECS helping remind you to eat because you need fuel in order to be energized. The ECS does this via cannabinoid receptors found in select tissues.
While there are many moving parts to the system, doctors and scientists have broken it down into 3 main parts:
Cannabinoid receptors: These receptors interact with both endocannabinoids and phytocannabinoids.
Endocannabinoids: These are the cannabinoids your body makes itself.
Enzymes: These are responsible for both creating and breaking down endocannabinoids.
A great way to think of these parts are keys and locks. The endocannabinoids act as the "keys" and receptors act as the "locks" in the system. By turning these keys, the system sends signals throughout your body and helps regulate many physiological functions. 
Once the endocannabinoids have done their job and brought balance, certain enzymes come along to break them down and prevent them from going too far and upsetting the balance in the opposite direction. Genius!
Why lost range.®
At lost range.®, we make a commitment to our customers by delivering CBD that adheres to the highest possible standards of quality. Our mission is to help men and women find natural remedies that will drive them through their endeavors. We are proud of our products and strive for total transparency every step of the way.
If you would like to know more about our products and brand, our staff is always at your service for any questions. Contact us here today. 
To check out our full line of premium, hand-made, small-batch CBD products, click here!
---
Disclaimer:
These products are not for use by or sale to persons under the age of 18.
These statements have not been evaluated by the Food and Drug Administration. These products are not intended to diagnose, treat, cure, or prevent any disease. The efficacy of these products has not been confirmed by FDA-approved research. The information presented here is not meant as a substitute for or alternative to information from healthcare practitioners. Please consult your healthcare professional about potential interactions or other possible complications before using any products.
lost range.® assumes no responsibility for the improper use of these products. We recommend consulting with a qualified medical doctor or physician when preparing a treatment plan for any and all diseases or ailments. Lost Range does not make any health claims about our products and recommends consulting with a qualified medical doctor or physician prior to consuming our products or preparing a treatment plan. It is especially important for those who are pregnant, nursing, chronically ill, elderly or under the age of 18 to discuss the use of these products with a physician prior to consuming.  You must be 18 years or older to visit this website and/or purchase Lost Range products. The information on our website is intended to provide general information regarding our products and is not to be construed as medical advice or instruction.
Neither the Company nor its representatives is providing any medical advice, and none should be inferred, from any ideas, suggestions, testimonials or other information set forth on this website or in other Company materials or provided over the phone, in the mail, in product packaging, or in email correspondence. This website may contain links to third-party websites. The Company provides these links as a convenience only and does not endorse any of these sites. The Company is not responsible for the content of, and does not make any representations regarding the materials on, such linked third-party websites. If you decide to access or rely on information at linked third-party website, you do so at our own risk.
Our terms and conditions, including disclaimers, are more fully set forth in our Terms of Use, Privacy Policy and Terms of Online Sales