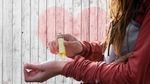 Valentine's Day gift-giving got you in a sweat? Chill out! Our CBD Gift Guide is here with inspirational presents to please everyone this Feb 14th. 
Gifts for him, gifts for her. Valentine's Day is around the corner and now is the perfect time to start thinking about what you can give the ones you love. While flowers and chocolates are always a welcome gift, this year why not think outside the box and give a gift that says, "I love you!" with CBD?
CBD Gifts
After the past few years that we've had, everyone deserves great wellness gifts. And since wellness takes so many forms, there's no shortage of gifts out there to speak to the person who loves (or needs) to invest in self-care, big or small. 
Whether your partner needs a little extra help to relieve issues associated with  normal daily exercise and activity, maintain normal emotional balance, gain a sesnse of relaxation or help maintaining physical and mental well being, you may have to look no further than lost range.® CBD.
Keep reading to see our most romantic gifts for the season of love. 
Gifts for Her
While a bottle of booze, a dozen roses and a box of truffles are great, they won't bring any health benefits to the table.  Ensure that the lady in your life relaxes and puts her health and happiness first with these CBD gift ideas for her. 
CBD Gummies
Everyone loves a sweet treat on Valentine's Day, but what about a sweet-treat with health benefits? Our NEW CBD gummies come in two delicious flavors: Mandarin Orange and Cherry.
Each of our gummies contains 33mg of premium Full-Spectrum CBD, which includes many cannabinoids beyond CBD including naturally-occurring terpenes, essential vitamins, fatty acids, and proteins. Full-Spectrum gummies may have a more synergistic effect than pure CBD isolate, which is often referred to as the 'entourage effect'.
A convenient way to get her dose of CBD on-the-go, these tasty and relaxing treats are a delicious way to find new levels of chill.
CBD Massage Oil
To inspire romance this Valentine's Day, add CBD massage oils into the mix.
It goes without saying that our CBD Massage oil is one of our most romantic products. This pampering must-have infuses CBD oil with a blend of natural ingredients such as herbal grapeseed oil. 
Available in 1oz and 12oz bottles, our CBD massage oil works well on any skin type and is lightly scented with 5 different essential oils to choose from:
Unscented (fragrance free)

Lavender 

Citrus

Cool Blue

Eucalyptus
This is a perfect gift for your CBD loving valentine. Or, a simple thank you to special people in your life who need a little Valentine's Day Cheer. 
Essential Oil Rollers
Whether you are looking to inspire romance with your partner or foster self-love and healing for yourself, using essential oils for Valentine's Day is the perfect way to encourage love and usher in intimacy on the deepest of levels. 
lost range.® CBD Essential Oil Pulse Rollers combine our massage oil blends with a higher CBD potency. We've infused our favorite scents with our Isolate CBD oil to enhance the essential oils' effectiveness.
CBD Bath Products
Valentine's Day is a time to show her how much you care. But it's also an opportunity to make sure she practices self-care. And what better way to do that than with a gift that indulges her senses and gives her something she can use over and over? We're talking bath products. And nothing levels up your bathtime like a CBD infusion. 
Our CBD Lavender Bath Bomb Powder is made for any type of skin and will leave you feeling relaxed to the max.
The proprietary blend includes CBD Isolate, our herbal infused grapeseed oil, minerals, salts and lavender essential oil. Each ounce brings 62.5mg of CBD to the soaking experience -  the ultimate Valentine's Day indulgence.
Our CBD Bath Salts are perfect for full body relaxation with calming qualities, helping cleanse, soothe and moisturize your skin while regulating your PH levels.
Our salts are available in three aromas: 
Lemongrass

Lavender

Relaxing Eucalyptus 
All bath salts are composed of a proprietary blend of CBD isolate, essential oils, and grapeseed oil… annnnnddddd relax.
CBD Gifts for Him
Possibly the hardest demographic to buy for is Men. Even if he loves health and wellness or "will love anything you get him," there's always a risk of your gift ending up unused — we kept that in mind when we built our gift guide for men. 
Is he a sports fanatic that suffers with aches and pains? Does he struggle with sleep issues? How about work stress and anxiety? We've collected the best gifts to help calm the nerves, soothe the body and clear the mind. Anything that is all about making life easier is a sure Valentine's Day gift winner. 
CBD Muscle & Joint Rubs
If your partner loves working out and comes home from the gym with sore muscles, he needs fast-acting and targeted relief for optimal recovery. 
Help maintain physical wellbeing with our premium flagship CBD Muscle & Joint Rubs. Handcrafted in small batches using a proprietary blend of essential oils and herbs, this aromatic salve uses ingredients such as menthol and camphor to bring immediate relief with a cooling and warming sensation to the skin.
Available in 1000mg to 4000mg of premium CBD in each earth-friendly tin, you won't find a higher potency and quality anywhere on the market. The perfect gift for him? We think so.
CBD Tinctures
No, there's nothing that makes a CBD tincture (or many of the products we make) strictly for men. However, we just know on good authority that these are products most guys love. Tinctures are straightforward, most bioavailable and you can even choose a tasty flavor.
Available in Isolate and Full-Spectrum, lost range.® CBD Tinctures are perfect for those who want to step up their CBD game. While there are thousands of low-dose, additive-filled oils on the market, we believe that your CBD oil should be the key ingredient in your tincture. Which is why you'll only find 2 ingredients in our oils: (MCT) coconut oil and Full-Spectrum/Isolate CBD.
All our products are considered high-dose, and you can begin your CBD journey with our 1000mg Tinctures and go all the way up to our 4000mg Gold Buckle Tincture. 
Have him try our tincture oils to give his morning brew the power of CBD or a few drops under the tongue at night to help drift off
CBD Bath and Body Soap
There's soap, then there's lost range.® CBD Bath & Body Soaps.
Are you looking for a handcrafted, all-natural body soap that produces a great lather and leaves your loved one's skin squeaky clean? 
Our CBD Bath & Body Soap is the perfect product to help maintain skin health all year long. The handcrafted body soap lathers easily and leaves your skin feeling soft and refreshed. With organic grass-fed beef tallow, apricot oil, jojoba oil and shea butter, this soap is as nourishing as it is scented.
Our soaps come in four aroma options:
 Eucalyptus

Lavender

Lemongrass

Eucalyptus & Peppermint
A Sweet Treat for You Both
Looking for a gift for your honey? lost range.® has just the thing!
Our partnership with our local beekeeper in Steamboat Springs means that each batch of lost range.® CBD Whipped CBD Honey is infused with our full-spectrum CBD oil and whipped to give it a light, creamy consistency. It's delicious and packed with phytonutrients!
Perfect for the mixologist and chef in your life, try adding to cocktails, mocktails, nightcaps, cocoa, cakes and dressings for a delicious way to add the benefits of CBD to your day.
Final Thoughts
Whether you're in the mood for a flirty massage or wanting to feel your best for a starry-eyed date night this Valentine's Day, our premium CBD products can give February 14th a boost.
Are you ready to give the gift of CBD wellness? Shop here!
(And keep an eye out for our Valentine's Day giveaway coming in Feb!)
---
Disclaimer:
These products are not for use by or sale to persons under the age of 18.
These statements have not been evaluated by the Food and Drug Administration. These products are not intended to diagnose, treat, cure, or prevent any disease. The efficacy of these products has not been confirmed by FDA-approved research. The information presented here is not meant as a substitute for or alternative to information from healthcare practitioners. Please consult your healthcare professional about potential interactions or other possible complications before using any products.
Lost Range assumes no responsibility for the improper use of these products. We recommend consulting with a qualified medical doctor or physician when preparing a treatment plan for any and all diseases or ailments. Lost Range does not make any health claims about our products and recommends consulting with a qualified medical doctor or physician prior to consuming our products or preparing a treatment plan. It is especially important for those who are pregnant, nursing, chronically ill, elderly or under the age of 18 to discuss the use of these products with a physician prior to consuming.  You must be 18 years or older to visit this website and/or purchase Lost Range products. The information on our website is intended to provide general information regarding our products and is not to be construed as medical advice or instruction.
Neither the Company nor its representatives is providing any medical advice, and none should be inferred, from any ideas, suggestions, testimonials or other information set forth on this website or in other Company materials or provided over the phone, in the mail, in product packaging, or in email correspondence. This website may contain links to third-party websites. The Company provides these links as a convenience only and does not endorse any of these sites. The Company is not responsible for the content of, and does not make any representations regarding the materials on, such linked third-party websites. If you decide to access or rely on information at linked third-party website, you do so at our own risk.
Our terms and conditions, including disclaimers, are more fully set forth in our Terms of Use, Privacy Policy and Terms of Online Sales