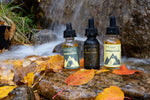 Hello February! As Dry January came and went, many who took part are looking for ways to extend their new-found health benefits throughout the year. With no toxins or hangovers to follow, CBD could be the perfect solution.
The trend "Dry January" has become increasingly popular due to the sober curious movement. This popular movement is not only a great way to kick off the new year with a healthier lifestyle, but it also provides an opportunity to reset one's relationship with alcohol. However, for many people, it's not easy to quit alcohol cold turkey, and that's where CBD comes in.
If you're looking to extend your Dry January efforts into February, here's what you need to know about using CBD as a healthy alternative.
What is CBD?
Cannabidiol (CBD) is a non-psychoactive compound found in the cannabis plant. It is one of over 100 different compounds known as cannabinoids found in the plant. Unlike its more well-known cousin, tetrahydrocannabinol (THC), CBD does not produce the "high" associated with marijuana use.
CBD can be extracted from the cannabis plant and used in a variety of ways, including as an oil tincture, edibles, bath products or topical creams and salves. It is widely used by people (and pets) across the globe for those seeking to help maintain physical and mental well being.
Research on the potential benefits of CBD is ongoing, and while some studies have shown promising results, more research is needed to fully understand how it works and how it can be used effectively. However, the World Health Organization (WHO) has stated that CBD is generally well-tolerated with a good safety profile.
Managing Anxiety and Stress
One of the biggest benefits of using CBD while taking a break from consuming alcohol, is the reduction of anxiety and stress. Taking a break or choosing to quit alcohol can be difficult, not only because of the physical withdrawal symptoms but also because of the psychological challenges that come with it. 
Anxiety and stress can be major triggers for those trying to quit alcohol. For many, alcohol is a way to cope with these feelings. But when they stop drinking, it can make them feel overwhelmed and worse than when they started.
CBD on the other hand has the potential to help maintain normal emotional balance and a sense of relaxation:
"Overall, existing preclinical evidence strongly supports the potential of CBD as a treatment for anxiety disorders." - Cannabidiol as a Potential Treatment for Anxiety Disorders Study
However, it is always best to consult with a healthcare professional before starting any new supplements, including CBD.
Sleep Issues
Alcohol is known to disrupt sleep patterns, leaving you feeling groggy and unrested. In fact, the alcohol in your system will mean you spend less time in the important Rapid Eye Movement (REM) stage of sleep, with the end result that you wake up feeling less refreshed. Even just a couple of drinks will have an effect.
On the flipside, CBD has been shown to have a positive effect on sleep. Studies have found that it can help to improve the quality and duration of sleep by interacting with the body's endocannabinoid system (ECS), which regulates various physiological processes such as mood, sleep, and appetite.
CBD has been shown to have a mild sedative effect (mainly in Full-spectrum products that contain CBN and CBG). This can be especially helpful for those with racing minds at night.
By improving the quality of sleep and experiencing less disruptions and awakenings during the night, this restful and restorative sleep can help to improve overall health and well-being.
CBD Products To Help Your Dry Streak
If you're looking for products to help you carry out your dry streak, look no further. lost range.®  offers a variety of CBD products to help support your new-found alcohol-free life. 
Even if you've decided to cut back slightly on the booze after Dry January, or to simply be more aware of your drinking habits, give our premium CBD a try and see how it can help.
Some of the most popular options include:
1. CBD Tinctures: Our lost range.® CBD Tinctures are versatile and easy-to-use products. It can be taken orally or added to food and drinks. Try adding a few drops under the tongue morning and night or adding to your favorite mocktail or nighttime warm drink.
2. CBD Topicals: CBD topicals such as our lost range muscle and joint rubs can be applied to the skin and used to reduce pain and inflammation. Itching for a drink? Rub some refreshing Muscle & Joint rub to sore body spots and a dab Skin Salve to the temples for an instant pick-me-up.
4. CBD Edibles: CBD edibles such as our lost range.® gummies and CBD Whipped honey, are a fun and tasty way to consume CBD. A tasty, healthy and relaxing treat on the go or added to your favorite booze-free tipple.
5. CBD Bath Products: If you love the therapeutic benefits of a long, hot shower or a deep soak in the tub to unwind, try our CBD bath products; including CBD Bath Bomb Power, CBD Bath Salts and CBD Bath & Body Soap.
It's also important to note that CBD can interact with certain medications. It is always best to consult with a healthcare professional before starting any new supplement, including CBD.
Have you seen our Midweek Mocktail Guide? Click here for delicious ways to get your dose of CBD - booze free. 
Final Thoughts
Many people have turned to CBD as an alternative to traditional substances for January's sober month challenge. 
Why not try eliminating the intoxicating effects of alcohol and THC with CBD - and feel the difference for yourself. 
At lost range.®, there's an array of high potency CBD products to choose from, plus you'll get peace of mind knowing all of our premium products are sourced locally, grown naturally, ethically, and handmade with love from our family to yours.
If you're ready to extend your sober month challenge or simply want to help relieve issues associated with  normal daily exercise and activity, check out our premium products here today.
---


Disclaimer:
These products are not for use by or sale to persons under the age of 18.
These statements have not been evaluated by the Food and Drug Administration. These products are not intended to diagnose, treat, cure, or prevent any disease. The efficacy of these products has not been confirmed by FDA-approved research. The information presented here is not meant as a substitute for or alternative to information from healthcare practitioners. Please consult your healthcare professional about potential interactions or other possible complications before using any products.
Lost Range assumes no responsibility for the improper use of these products. We recommend consulting with a qualified medical doctor or physician when preparing a treatment plan for any and all diseases or ailments. Lost Range does not make any health claims about our products and recommends consulting with a qualified medical doctor or physician prior to consuming our products or preparing a treatment plan. It is especially important for those who are pregnant, nursing, chronically ill, elderly or under the age of 18 to discuss the use of these products with a physician prior to consuming.  You must be 18 years or older to visit this website and/or purchase Lost Range products. The information on our website is intended to provide general information regarding our products and is not to be construed as medical advice or instruction.
Neither the Company nor its representatives is providing any medical advice, and none should be inferred, from any ideas, suggestions, testimonials or other information set forth on this website or in other Company materials or provided over the phone, in the mail, in product packaging, or in email correspondence. This website may contain links to third-party websites. The Company provides these links as a convenience only and does not endorse any of these sites. The Company is not responsible for the content of, and does not make any representations regarding the materials on, such linked third-party websites. If you decide to access or rely on information at linked third-party website, you do so at our own risk.
Our terms and conditions, including disclaimers, are more fully set forth in our Terms of Use, Privacy Policy and Terms of Online Sales