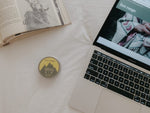 By now, you've probably heard someone mention CBD. But what is this revolutionary substance? Does it work? Is it illegal? Is it time for you to give it a try? Answers to all these questions and more await.
With CBD growing exponentially over the last couple of years, there's no question that it's the wellness product of the moment. In some parts of the country where CBD is legal, it might feel as if it became an overnight sensation. From places like coffee shops, to spas, or just regular dispensaries you can really get your hands on it anywhere in many different forms.
Although CBD is advertised in many places, a lot of people are left confused on what CBD actually does for them. Below are some answers to the burning questions about CBD.
What is CBD?
CBD is a cannabinoid and one of over 400 chemical compounds present in the Cannabis sativa plant. These cannabinoids are similar in structure to the body's own cannabinoid system, called the endocannabinoid system.
The endocannabinoid system in the body is responsible for regulating sleep, appetite, anxiety and pain. CBD binds to part of the body's endocannabinoid receptors to boost the body's production of its own cannabinoids.
While CBD is a chemical found in the hemp marijuana plant, it's important to note that CBD contains practically no THC (>.3%), which is the psychoactive ingredient found in marijuana that produces a high. While CBD can't get you high, it is used to treat certain ailments—such as, anxiety, pain, inflammation, Epilepsy, Parkinson disease, Crohn disease, and many other conditions. Many medical professionals have concluded that CBD is safe to try but to start in small doses, and to always consult their physician before using.
Is it Legal?
In a nutshell… YES. Most CBD oil is produced from industrial hemp, the same plant used to make hemp textiles and hemp seeds. This plant contains trace amounts of psychoactive THC – not enough to make you high and usually not even enough to make you fail a drug test. While the trace amounts of THC in full-spectrum oils should not make you fail a drug test, but some trustworthy companies, such as Lost Range provide solutions completely devoid of THC for those for whom random drug testing is a concern with our CBD Isolate tinctures and topical creams.
Is CBD Addictive? 
Unlike its counterpart, delta-tetrahydrocannabinol (THC), CBD does not have psychoactive effects. However, people may wonder whether CBD is addictive.
While current scientific evidence suggests that heavy cannabis use may increase the risk of dependence in some people, CBD by itself does not appear to be addictive.
According to a 2017 Pre-Review Report, the World Health Organization (WHO)Trusted Source states that "evidence from well-controlled human experimental research indicates that CBD is not associated with abuse potential."
What is the Best Way to Take CBD?
For some people, taking CBD is part of their daily wellness routine, like taking a morning vitamin or medication. Others prefer to enjoy the many CBD-infused food and drinks on the market, or soak in a CBD bath at the end of the day.  But, the question is, what's the best and most effective way to experience the effects of CBD? It's all down to the individual user. There are clinical studies which suggest that sublingual transmission (under the tongue) is one of the most effective ways to take CBD because they put CBD right into your bloodstream (whereas gummies for instance goes through the digestive tract resulting in a less potent and more time consuming form. And a CBD cream or lotion would be absorbed topically through your skin.
There are different forms of CBD products. In a CBD "isolate", the only active ingredient is CBD. Full-spectrum and broad-spectrum CBD oils are also available, and these contain additional compounds:
CBD isolate: Isolate CBD is the purest form of CBD available, testing around 99.99% CBD and can be found in both crystalline and powdered crystal form.
Full-spectrum CBD: Full Spectrum Oil is an oil rich in CBD but also contains low levels of other cannabinoids such as CBG, CBN, CBC and THC. Full Spectrum Oil usually tests at around 75%-90% CBD and must test at less than .3% THC.
Broad-spectrum CBD: These products contain a wide range of cannabinoids, but do not contain THC.
Ultimately, it depends on what goal you are trying to achieve and why you're taking CBD in the first place.
If you're just beginning your CBD journey, we suggest starting with a CBD oil tincture, because it'll give you the full CBD experience. (To take it, place a dropper of oil underneath your tongue, and hold it for at least a few minutes before swallowing.) To help relieve issues associated with normal daily exercise and activity, pair the tincture with a topical product like a potent CBD Muscle and Joint Rub to the affected area.
What dosage of CBD should I take? 
As mentioned, the effects of CBD oil will vary from person to person. It's important to start with a lower dose and build up to a comfortable level that is right for you. This could mean starting with 50-100mg a day. After a week, increase this amount by 50mg. Continue this until you feel that it's effectively treating your symptoms. Once you know the dosage that "works" for you, then it's up to you to figure out the products you want to use.
The amount of CBD you should take depends on a range of factors, including:
your body weight
the condition you're treating
your individual body chemistry
the concentration of CBD in each product
Check to see if your chosen CBD brand has clear direction of dosing via a dosage chart. Like the lost range CBD Dose Chart below:
What should I look for when purchasing a CBD Product?
If you're looking for a quick and easy way to buy CBD, you can find many CBD brands online. But make sure you research each brand before purchasing. While pure, genuine CBD is considered safe, fake and low-quality products can be dangerous. While there are many substandard products and brands out there, reputable businesses have a way of shining through. If you're considering adding CBD oil for your personal routine, look for these five factors to ensure you're buying a pure product:
1. Check the Label
To ensure you're getting high-quality CBD, you need to check what's in the bottle. Shockingly, 70 percent of Cannabidiol extracts sold online are mislabeled, according to a recent Penn Medicine study.
These rogue CBD brands are not mentioning the levels of THC in their products, or they have 'white label' CBD products – synthetic cannabinoids that have been known to make some people ill. Make sure your CBD products are sourced from high-grade hemp facilities from companies that control every stage of the process, from growth, to extraction and production. The more involved the CBD company is in this process, the better.
2. Know the Source
Where is the hemp grown? This actually matters more than you think. Did you know that Colorado is the best state in America for growing hemp? The state's advantages go beyond the straightforward rules. Among other things, the Colorado Department of Agriculture (CDA), which runs the industrial hemp program, is incredibly pro-industry and works closely with hemp farmers to get them up and running.
At Lost Range, our Hemp CBD products are derived right here in Colorado. The hemp is grown under the Colorado sun by local farmers who ensure a pure product. The hemp is also extracted here in Colorado and those extracts are then used in our small batch, handmade hemp CBD products. Our products are a true full circle product supporting an array of local Colorado grown small businesses. If you want to avoid falling prey to companies that will sell you poor-quality and ineffective CBD oil, you should consider getting your oil online, making sure to find out where the hemp comes from.
3. Potency and Pricing
While an over-abundance of available products may have you reaching for the cheapest CBD brand, what differs is the types of products and the strength of their formulations. From a consumer's perspective, potency is one of the most important things to consider when purchasing CBD oil. Always look at the label when choosing a product. The label is your best bet because it tells you the percentage of the CBD in your oil, but that isn't a strength. This reflects more the purity of the CBD in the product. You need to know how much CBD, in milligrams, is in the bottle, so you can divide that by the amount you take to see how much CBD is in your dose.
4. Quality is Key
Whatever a label says, quality matters most. This is because quality can affect CBD oil potency.
There are several things to keep in mind when shopping for CBD oil's quality. The soil the hemp is grown in, the way it's processed, the ingredients used, and so on – it all matters.
Contaminated and poor-quality products can be sprayed with pesticides which won't give you as much bang for your buck when it comes to how well your body can actually use the CBD. To ensure you're buying a quality product, make sure the company displays these key marks:
100% field-grown hemp extract
Enhanced bioavailability
Non-GMO
Sustainably farmed
Filler-free
Pesticide-free
Allergen Free
Hemp sourced in the USA, preferably Colorado.
Always look for third-party testing results that indicate the formula is clear of contaminants and contains appropriate CBD and THC levels.
Last Thoughts
If you're looking to join the world of CBD you'll probably feel a lot of emotions. It can be exciting, frustrating, and sometimes overwhelming. There are many components that come into play when choosing a CBD product that you will enjoy.
Do you have questions on CBD that weren't answered in this post? For more information on CBD products, contact us today!
---
Disclaimer:
These products are not for use by or sale to persons under the age of 18.
These statements have not been evaluated by the Food and Drug Administration. These products are not intended to diagnose, treat, cure, or prevent any disease. The efficacy of these products has not been confirmed by FDA-approved research. The information presented here is not meant as a substitute for or alternative to information from healthcare practitioners. Please consult your healthcare professional about potential interactions or other possible complications before using any products.
Lost Range assumes no responsibility for the improper use of these products. We recommend consulting with a qualified medical doctor or physician when preparing a treatment plan for any and all diseases or ailments. Lost Range does not make any health claims about our products and recommends consulting with a qualified medical doctor or physician prior to consuming our products or preparing a treatment plan. It is especially important for those who are pregnant, nursing, chronically ill, elderly or under the age of 18 to discuss the use of these products with a physician prior to consuming.  You must be 18 years or older to visit this website and/or purchase Lost Range products. The information on our website is intended to provide general information regarding our products and is not to be construed as medical advice or instruction.
Neither the Company nor its representatives is providing any medical advice, and none should be inferred, from any ideas, suggestions, testimonials or other information set forth on this website or in other Company materials or provided over the phone, in the mail, in product packaging, or in email correspondence. This website may contain links to third-party websites. The Company provides these links as a convenience only and does not endorse any of these sites. The Company is not responsible for the content of, and does not make any representations regarding the materials on, such linked third-party websites. If you decide to access or rely on information at linked third-party website, you do so at our own risk.
Our terms and conditions, including disclaimers, are more fully set forth in our Terms of Use, Privacy Policy and Terms of Online Sales