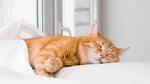 We're not only celebrating National CBD for Pets Month, Saturday 28th of October also marks National Cat Day! That's why today we're discussing everything you need to know about CBD and your feline BFF. 
As a pet owner, you care about their health. If they're suffering from behavioral problems or physical pain, CBD could be the solution you're looking for.
Is CBD Safe for Cats? And What are the Benefits of CBD for Cats?
The use of cannabidiol (CBD)-rich hemp-based nutraceuticals is increasing in dogs and cats for disorders related to anxiety, seizures, cancer and pain. While there have been no formal studies completed, there are veterinarians who support and condone the use and benefits of CBD for cats.
Benefits of CBD for Dogs and Cats may:
- Help keep your pet calm and relaxed
- Help maintain contentment during separation, travel, motion sickness and tension caused  by changes in your pet's daily routine
- Enhance your pet's brain function
- Supports pets with seasonal allergies
Be sure to check the CBD tincture does not have high doses of THC or administered in too large of a dose. It's also important to ensure the CBD oil given to your pet is not extracted from a marijuana plant, which is toxic for pets.
But rest assured, all our hemp-based products are THC-Free (less than .3%) including our premium Pet Tincture. Asides from the calming benefits of CBD in humans and animals alike (CBD interacts with the same system in us as it does pets - the ECS System) our full-spectrum Pet Tincture contains omega-3 fatty acids that play particularly important roles in supporting your cat's health.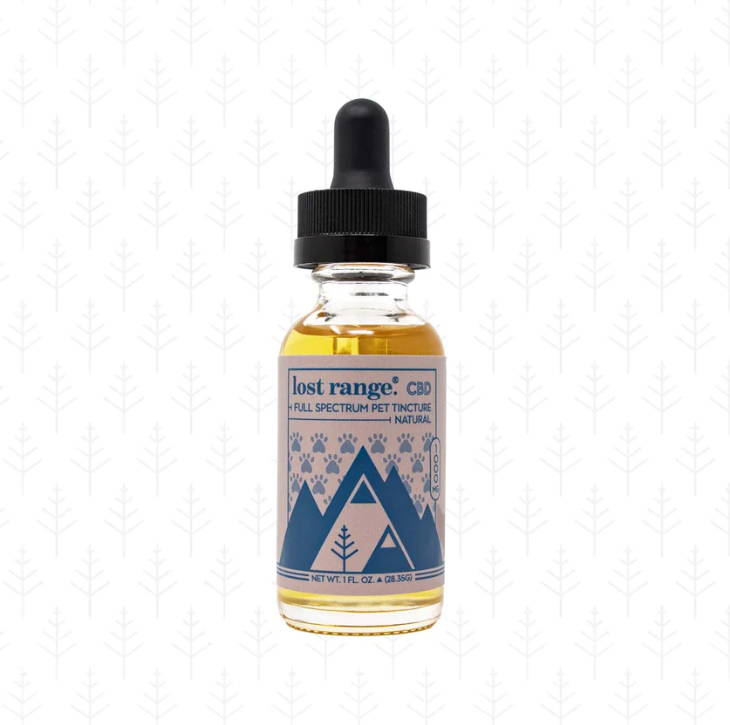 CBD Dosage for Cats
It's not necessary to start with a large dosage, especially since our Pet Ticture contains 1000mg of premium CBD per bottle. It's best to gradually introduce CBD oil into their diet, twice daily:
As mentioned, CBD affects cats like it does humans - through the ECS system. So the recommendations are similar and apply to dose by weight.

You can also dose your pets treats at home allowing you to make over 2000 treats at 0.5mg each. If you ever need assistance with dosing, you can find our dosing chart here.
Best CBD for Cats and Pets Alike
At lost range.®, our Full-Spectrum CBD Pet Tincture is sourced from Colorado grown hemp and contains many cannabinoids beyond CBD including naturally-occurring terpenes, essential vitamins, fatty acids and proteins. Our Pet Tincture contains all beneficial compounds from the hemp plant. Whether you're looking for CBD for your cat or dog, you can find relief for your loved one in our pet tincture.
Happy National Cat Day!
Disclaimer: These products are not for use by or sale to persons under the age of 18.
These statements have not been evaluated by the Food and Drug Administration. These products are not intended to diagnose, treat, cure, or prevent any disease. The efficacy of these products has not been confirmed by FDA-approved research. The information presented here is not meant as a substitute for or alternative to information from healthcare practitioners. Please consult your healthcare professional about potential interactions or other possible complications before using any products.
lost range.® assumes no responsibility for the improper use of these products. We recommend consulting with a qualified medical doctor or physician when preparing a treatment plan for any and all diseases or ailments. lost range.® does not make any health claims about our products and recommends consulting with a qualified medical doctor or physician prior to consuming our products or preparing a treatment plan. It is especially important for those who are pregnant, nursing, chronically ill, elderly or under the age of 18 to discuss the use of these products with a physician prior to consuming. You must be 18 years or older to visit this website and/or purchase lost range.® products. The information on our website is intended to provide general information regarding our products and is not to be construed as medical advice or instruction.
Neither the Company nor its representatives is providing any medical advice, and none should be inferred, from any ideas, suggestions, testimonials or other information set forth on this website or in other Company materials or provided over the phone, in the mail, in product packaging, or in email correspondence. This website may contain links to third-party websites. The Company provides these links as a convenience only and does not endorse any of these sites. The Company is not responsible for the content of, and does not make any representations regarding the materials on, such linked third-party websites. If you decide to access or rely on information at linked third-party website, you do so at our own risk.
Our terms and conditions, including disclaimers, are more fully set forth in our Terms of Use, Privacy Policy and Terms of Online Sales.