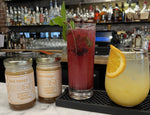 There are so many light and refreshing mocktails that beg to be savored during the week. Sometimes you just want to imbibe something a little more special than a can of seltzer or a glass of juice, and that's where the CBD Honey mocktail comes in.
Happy Hump Day! Did your boss surprise you with an extra project at the last minute, or perhaps your kid woke up with a case of pinkeye? Regardless, a cold cocktail at the end of the day sounds supremely appealing. We know you want to feel refreshed after a long day at the office but sometimes alcohol just isn't the best option. Maybe you have an important appointment or event coming up and don't want to be intoxicated while attending it. Maybe you've kicked the poison once and for all? Whatever your reason may be, there are plenty of options available that will help you relax without getting buzzed (in the wrong way).
Whether you're getting off work or looking for a way to get some much needed rest and relaxation this week, our mocktail guide is sure to tantalize everyone's taste buds.
We're so excited to partner with Mixologist extraordinaire, Ivan Garza, to bring you our new CBD Mocktail Guide!
Meet Ivan Garza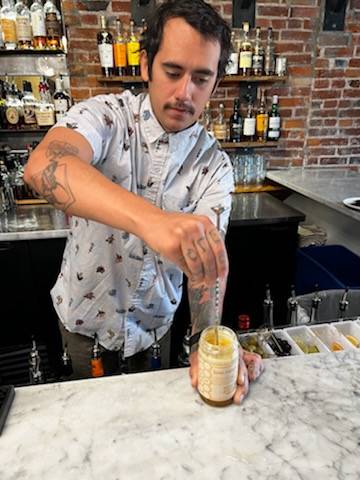 Mixologist Ivan Garza is a master of the craft. His experience has taught him that every drink is a story, and he loves helping people tell their stories through the drinks they serve.
Ivan's goal is to create drinks that are as fun to make as they are delicious to drink without the negative effects that alcohol brings. That's why we love working with him. We share the same vision in creating fun mocktails for everyone to enjoy.
Now let's get back to those mocktails! They're delicious, safe alternatives to alcohol that won't leave you feeling fuzzy-headed or hungover tomorrow morning. And best of all? They taste amazing and come with all the benefits premium CBD has to offer! So if you're tired of being told "no" when you ask for something non-alcoholic at the bar, check out our guide below:
Magic Carpet
Are you looking for something light and citrusy? Then look no further! This drink was named one of the best mixed drinks for the holidays, so whether it's a holiday party or just a Wednesday night at home, this is a perfect time to take a crack at it for a weekday R&R.
What you'll need:
2 mint sprigs

1 tsp turbinado sugar

1.5 oz lemon juice

6 blueberries

4 oz ginger beer
Directions:
Stir ingredients together over ice and serve in a tall glass.
If you're feeling extra festive, try adding some cranberries into the bottle before shaking your drink up; they'll get all bubbly and float around in there while you sip your way through it!
Cup of cool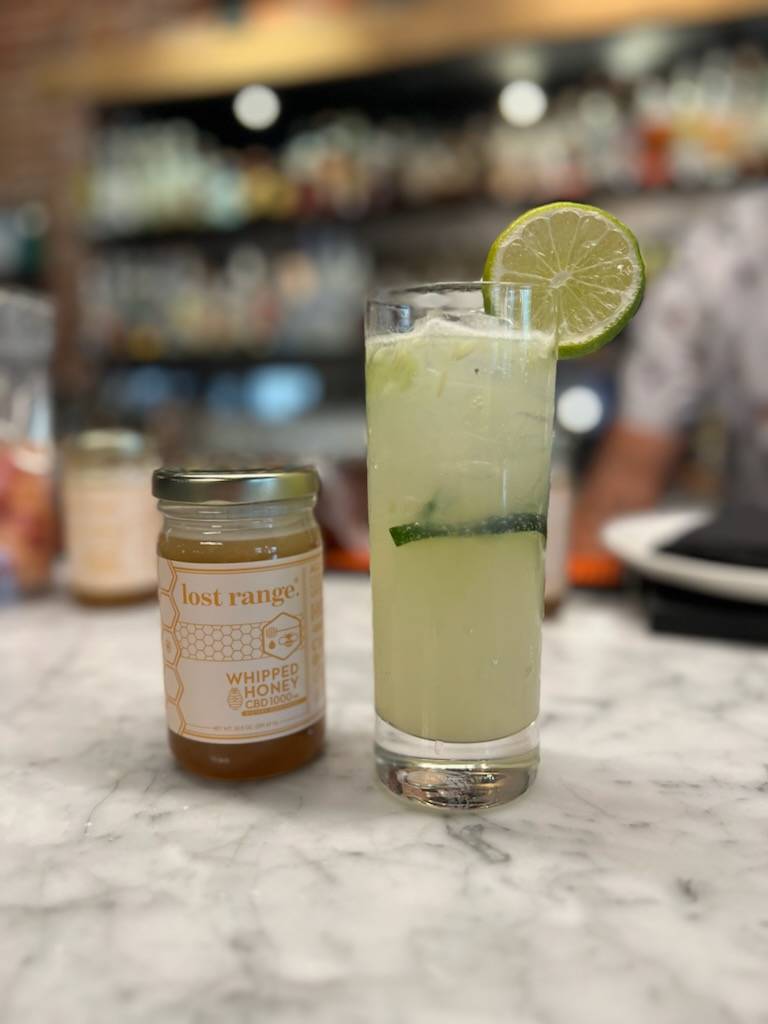 Our Cup of Cool is sure to please if you're looking for something simple and fresh, plus the added Full-spectrum CBD Whipped Honey brings its own realm of medicinal benefits. It's great for an autumnal eve, or when you want a quick and easy pick-me-up. This drink also has the added benefits of mint which can help calm your stomach and relieve nausea, while containing essential oils that can help with digestion.
It also brings the benefits of refreshing cucumber which has been shown to help reduce swelling in joints so it can be a good choice if you have arthritis. Lastly, the CBD honey adds a nice sweetness to the drink without adding unnatural sugar or calories!
What you'll need:
2 mint sprigs

2 cucumber slices

4 oz tonic water
Directions:
Stir ingredients together over ice and serve in a tall glass.
Life's a Peach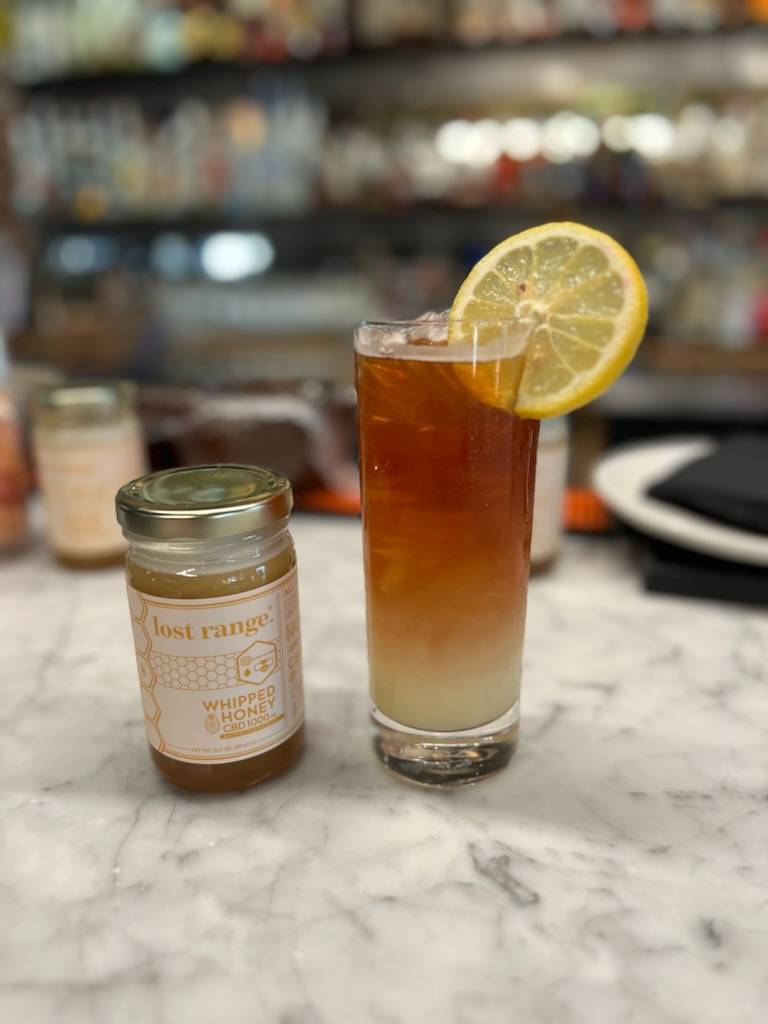 As harvest time comes to an end, the peaches are ripe and juicy. When you're craving something refreshing but don't want anything too sweet or heavy, this mocktail is for you. It's also a great tipple to serve at your next party if you're trying to avoid alcohol but still want something fun for guests to sip on.
What You'll Need:
1 oz orange juice

1 oz pineapple juice

1 oz lime juice

1 oz lemon juice

1oz Peach simple

Soda
Directions:
Stir ingredients together over ice and serve in a tall glass.
Lavender Fields
This lavender cocktail is a gorgeous and refreshing way to enjoy a mocktail with ultimate relaxation vibes. Did you know that lavender has several different uses designed for ultimate relaxation? Add some full-spectrum CBD creamed honey to the mix and we're ready for the relax. What You'll Need:
1.5 oz lemon juice

.25 lavender simple

Too w/ unsweetened tea
Directions:
Stir ingredients together over ice and serve in a tall glass.
Coffee and Cream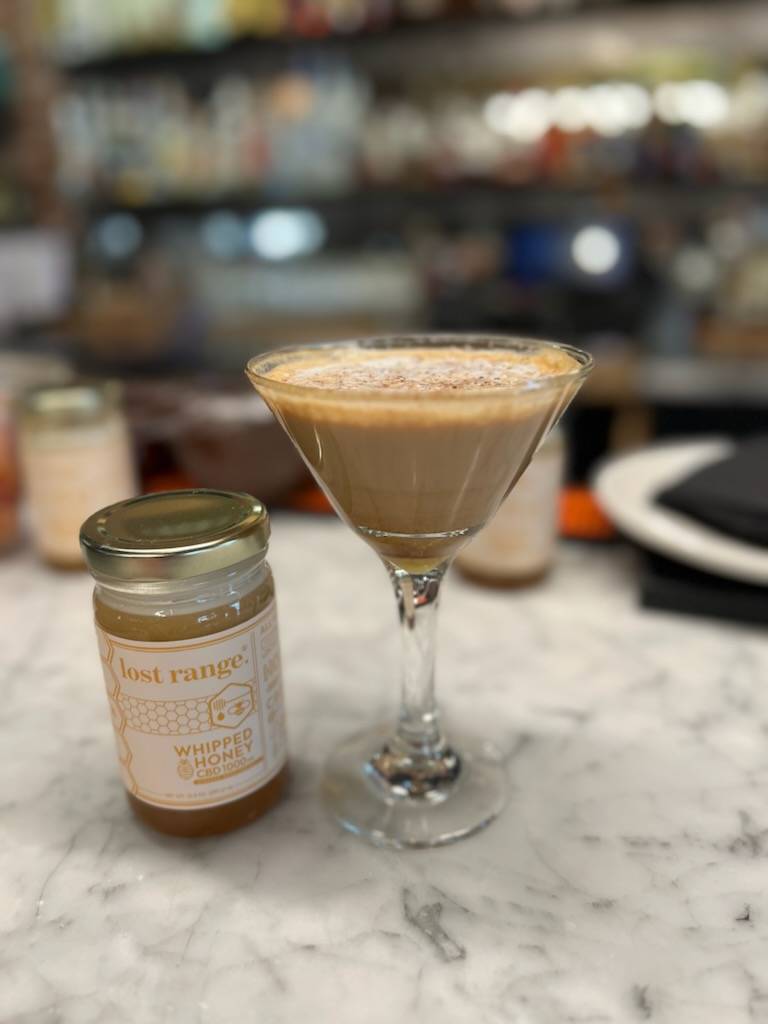 Who doesn't love coffee and cream? They're notorious for their caffeinated kick and creamy goodness! It makes for the perfect after-dinner drink. But why stop there? With our CBD Mocktail, you can get all of the same benefits without any of the alcohol! And we're not just talking about a little buzz—we're talking about feeling like you just went for a nice autumnal walk in the mountains of Steamboat Springs…
Here is our take on the classic espresso martini.
What You'll Need:
Directions:
Brew your espresso then pour it into a bowl to cool quickly

Fill a cocktail shaker with ice

Add your cooled espresso, CBD honey, and cream

Shake and pour into a martini glass
Final Thoughts
Hooray! You've made it to the end of our mocktail guide. We hope you've found some ways to enjoy our CBD honey in a new and exciting recipe list for fall. We also hope you'll share your take on these recipes with us on Instagram and Facebook.
But don't stop here! There's so much more to learn about CBD and its benefits—from how it helps with anxiety to how it can help you achieve better sleep at night, we have a wide range of information here.
You can also keep up with our new products and get in touch with us if you have any questions or concerns.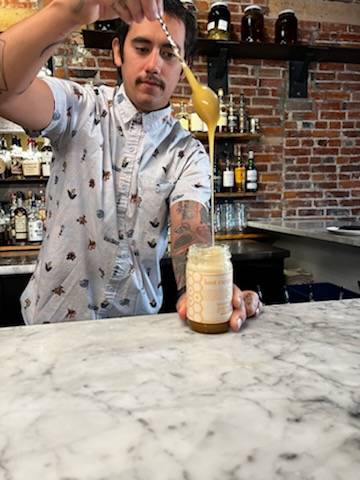 Disclaimer: These products are not for use by or sale to persons under the age of 18.
These statements have not been evaluated by the Food and Drug Administration. These products are not intended to diagnose, treat, cure, or prevent any disease. The efficacy of these products has not been confirmed by FDA-approved research. The information presented here is not meant as a substitute for or alternative to information from healthcare practitioners. Please consult your healthcare professional about potential interactions or other possible complications before using any products.
lost range.® assumes no responsibility for the improper use of these products. We recommend consulting with a qualified medical doctor or physician when preparing a treatment plan for any and all diseases or ailments. lost range.® does not make any health claims about our products and recommends consulting with a qualified medical doctor or physician prior to consuming our products or preparing a treatment plan. It is especially important for those who are pregnant, nursing, chronically ill, elderly or under the age of 18 to discuss the use of these products with a physician prior to consuming. You must be 18 years or older to visit this website and/or purchase lost range.® products. The information on our website is intended to provide general information regarding our products and is not to be construed as medical advice or instruction.
Neither the Company nor its representatives is providing any medical advice, and none should be inferred, from any ideas, suggestions, testimonials or other information set forth on this website or in other Company materials or provided over the phone, in the mail, in product packaging, or in email correspondence. This website may contain links to third-party websites. The Company provides these links as a convenience only and does not endorse any of these sites. The Company is not responsible for the content of, and does not make any representations regarding the materials on, such linked third-party websites. If you decide to access or rely on information at linked third-party website, you do so at our own risk.
Our terms and conditions, including disclaimers, are more fully set forth in our Terms of Use, Privacy Policy and Terms of Online Sales.