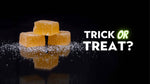 Ghosts and ghouls keeping you up at night? Halloween can have some scary effects on sleep. If you're in search of the best CBD for sleep and relaxation this October 31st, lost range.® has the tips and tricks for a happy, safe and well-rested day and night.
According to the National Sleep Foundation, millions of Americans every year are affected by sleep-related problems, with roughly 1 in 5 struggling with poor sleep.
Further clinical studies show 33% of the population suffer with Chronic Insomnia. These are worrying statistics when considering just how vital sleep is to our everyday health and well-being. Sleep is restorative and plays a crucial role in repairing the body and mind.
Sleep deprivation can lead to a number of high risk health concerns including depression and heart disease. While practicing meditation may work for some, others need an added boost to help them sleep soundly through the night. If this is the case, it's time to give CBD a try.
Why Choose CBD Over Other Sleeping Aids
Other sleeping aids on the market such as ambien or valium are highly addictive and over time require a higher dosage. They can also have unpleasant effects such as daytime drowsiness or muscle weakness. Natural sleep supplements like CBD and CBN offer a pharmaceutical drug-free way to help maintain physical and mental well being.
Does CBD Help You Sleep?
Research suggests that the Endocannabinoid System (ECS) in the human body plays a role in regulating sleep cycles. CBD binds to the receptors of the endocannabinoid system to help maintain a healthy sleep cycle and manage normal everyday stresses.
In a study of 72 adults presenting with primary concerns of occasional anxiety or poor sleep, almost 80% of participants taking CBD had decreased anxiety scores in the first month. During that same time period, more than 65% of participants had improved sleep scores.
Full-Spectrum CBD
While there are many different types of natural sleeping aids on the market, lost range.® offers full-spectrum CBD at the highest potency. We're proud to say our high potency CBD products are 20-30% lower in price compared to other potency comparables on the market—which makes for the perfect concentration to use in order to give you the best results for your money.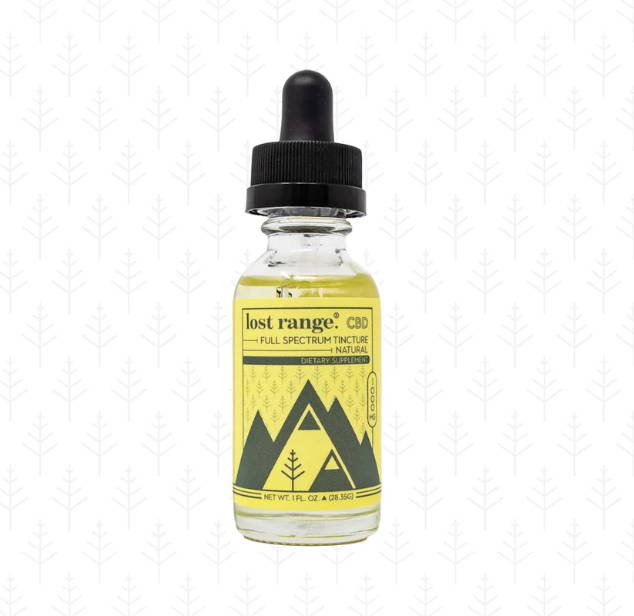 At lost range, our Full-Spectrum CBD Tincture is sourced from Colorado grown hemp and contains many cannabinoids beyond CBD including naturally-occurring terpenes, essential vitamins, fatty acids, and proteins.
Our Full-Spectrum CBD contains all the beneficial compounds from the hemp plant. This Full-Spectrum Tincture may have a more synergistic effect than pure CBD isolate. Our Full-Spectrum Tincture contains medium-chain triglycerides (MCT) coconut oil and Full-Spectrum CBD. The best thing about it? It is available in natural or organic peppermint flavor.
Full Spectrum CBD Gummies
If you're looking for new ways to introduce full-spectrum CBD into your daily routine, let us introduce you to lost range.® CBD Gummies.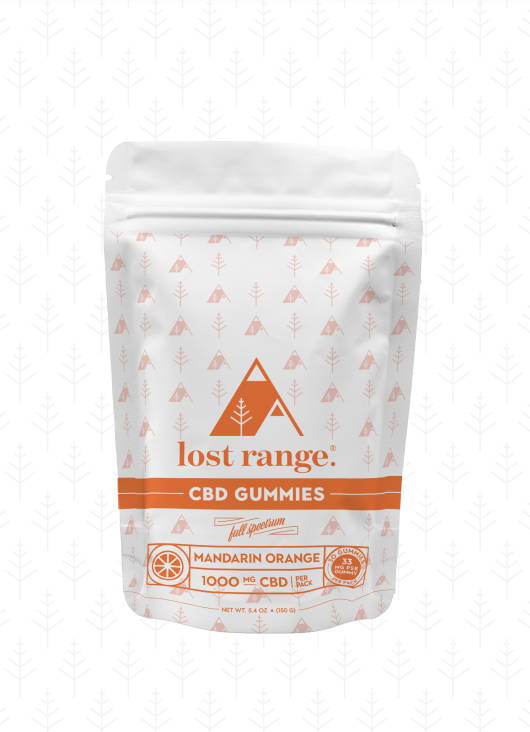 The arrival of full-spectrum CBD gummies will be hitting the market in the coming weeks, so you'll have plenty of choice over administering your gummy intake.
Each lost range.® gummy is packed with 33mg of premium Full-Spectrum CBD which contains many cannabinoids beyond CBD including naturally-occurring terpenes, essential vitamins, fatty acids, and proteins. THAT'S 1000MG PER PACK!!! Thus, Full-Spectrum gummies may have a more synergistic effect than pure CBD isolate, which is often referred to as the 'entourage effect'.
We recommend starting with 1 gummy daily and working your way up to 1-2 gummies as part of a daily regimen to help maintain normal emotional balance and a sense of relaxation. At night, try 1-2 gummies one hour before bedtime. For best results, incorporate lost range.® CBD Gummies into your daily regimen for 30-45 days.
Like all of our products, our Full-Spectrum gummies are handmade in Steamboat Springs, Colorado in small batches and are available in two delicious flavors: Cherry and Mandarin Orange (with more to come). Lastly and most importantly, this product contains less than 0.3% THC.
And a Goodnight to All
The occasional sleepless night affects us all but understanding the root causes of sleeplessness and management of these causes can keep them to a minimum. That's why this Halloween, we recommend beginning your sleeping preparation early and try out some of our products!
It's important to keep in mind that CBD affects everyone differently, so what feels strong to you may not feel as potent to another person. That's especially true if you're brand new to CBD. Do you have any questions on CBD Products not mentioned in this article? We're here to help. Contact us here today where our staff is always at your service for any questions.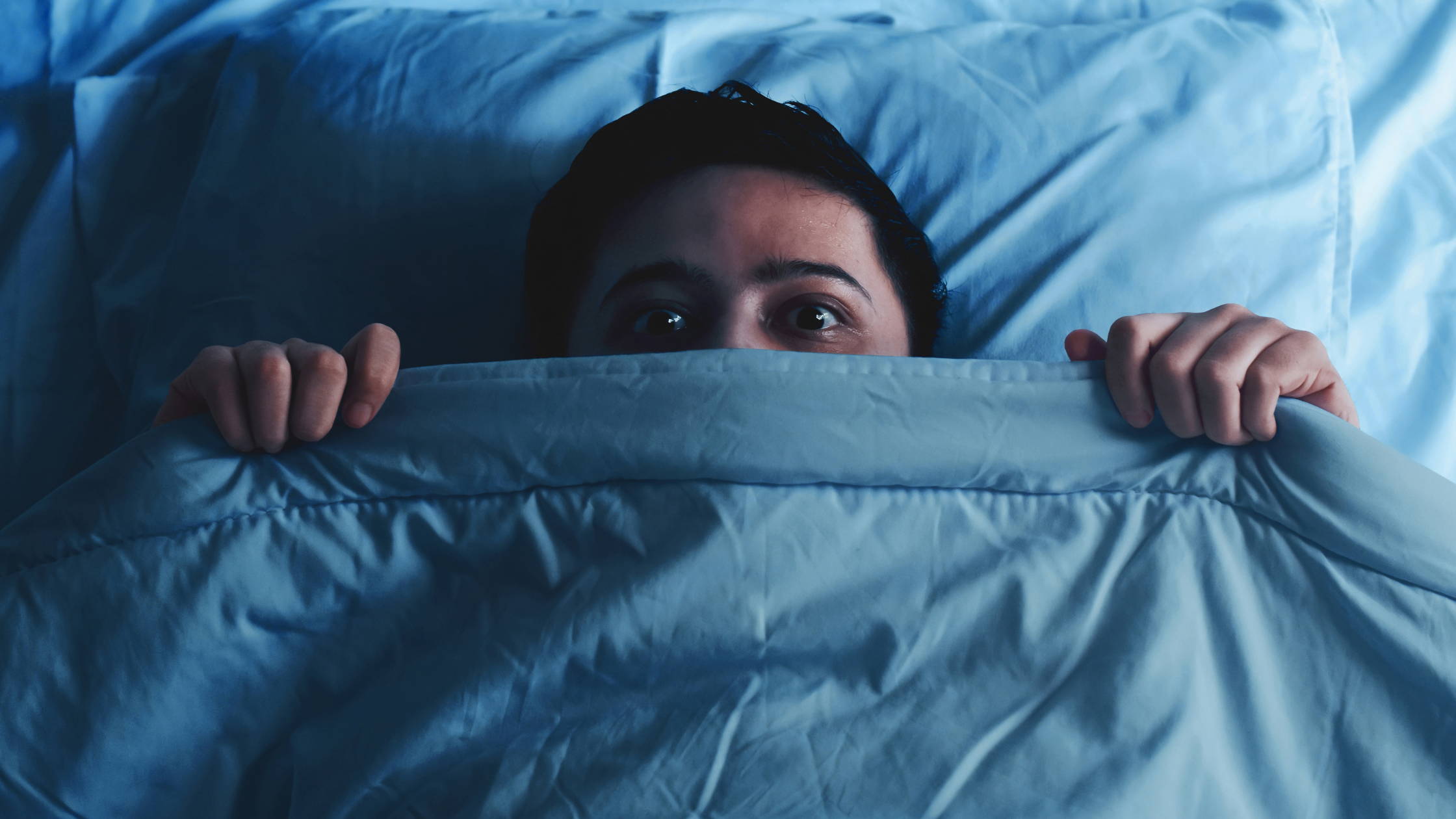 ---
These products are not for use by or sale to persons under the age of 18.
These statements have not been evaluated by the Food and Drug Administration. These products are not intended to diagnose, treat, cure, or prevent any disease. The efficacy of these products has not been confirmed by FDA-approved research. The information presented here is not meant as a substitute for or alternative to information from healthcare practitioners. Please consult your healthcare professional about potential interactions or other possible complications before using any products.
lost range.® assumes no responsibility for the improper use of these products. We recommend consulting with a qualified medical doctor or physician when preparing a treatment plan for any and all diseases or ailments. lost range.® does not make any health claims about our products and recommends consulting with a qualified medical doctor or physician prior to consuming our products or preparing a treatment plan. It is especially important for those who are pregnant, nursing, chronically ill, elderly or under the age of 18 to discuss the use of these products with a physician prior to consuming. You must be 18 years or older to visit this website and/or purchase lost range.® products. The information on our website is intended to provide general information regarding our products and is not to be construed as medical advice or instruction.
Neither the Company nor its representatives is providing any medical advice, and none should be inferred, from any ideas, suggestions, testimonials or other information set forth on this website or in other Company materials or provided over the phone, in the mail, in product packaging, or in email correspondence. This website may contain links to third-party websites. The Company provides these links as a convenience only and does not endorse any of these sites. The Company is not responsible for the content of, and does not make any representations regarding the materials on, such linked third-party websites. If you decide to access or rely on information at linked third-party website, you do so at our own risk.
Our terms and conditions, including disclaimers, are more fully set forth in our Terms of Use, Privacy Policy and Terms of Online Sales