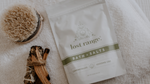 Take a break from your busy life and relax this National Stress Awareness Day. With its potential to reduce stress and ease anxiety, CBD is a valuable addition to your self-care toolkit.
In today's fast-paced world, stress has become a regular part of life. From work pressures to personal responsibilities and the constant digital connectivity (who invented smartwatches anyway?), stress can quickly accumulate and take a toll on our physical and mental health.
National Stress Awareness Day (November 1, 2023) allows us to reflect on the impact of stress and explore ways to manage and reduce it.
In this blog, we'll delve into the significance stress has on the body and explore how CBD may be a treasured tool in stress management.
The Impacts of Stress
Stress can be defined as a state of worry or mental tension caused by a difficult situation. 
Stress is a natural human response that prompts us to address challenges and threats in our lives (who.int)
.
Everyone experiences stress to some degree.
 However, when stress becomes chronic or overwhelming, it can lead to various physical and mental health issues, including anxiety, depression, high blood pressure, and more. 
According to the American Psychology Association, around 7 in 10 adults (72%) have experienced additional negative health impacts due to stress. The same study conducted by the American Psychology Association revealed that adults with higher stress levels were more likely to experience constant worry, feelings of being overwhelmed, difficulty sleeping, headaches, fatigue, and using alcohol, cigarettes, or drugs to try to relax.
CBD and Stress Management
Stress affects both the mind and the body. A little bit of stress is good and can help us perform daily activities. Too much stress can cause physical and mental health problems. Learning how to cope with stress can help us feel less overwhelmed and support our mental and physical well-being. 
CBD is a non-psychoactive compound found in the cannabis plant and offers a potential natural and non-psychoactive alternative to stress management. 
With 62% of adults using CBD to reduce stress or relax, early studies suggest that CBD may offer several benefits for those looking to reduce stress and anxiety. Let's take a look at some of the benefits of CBD.
How to Celebrate National Stress Awareness Day
Stress relievers can help bring back calm and peace to your busy life. If your stress is getting out of control and you need quick relief, try one of these tips.
1. Read a book: Reading can be a great way to take your mind off daily stress and focus on something else.
2. Go for a walk: Fresh air can help clear your head and the exercise can give you a natural boost of energy.
3. Take a yoga class: Yoga is an excellent way to reduce stress and increase relaxation. 
4. Listen to music: Music has been proven to be a great stress reliever, so put on your favorite tunes and let the music wash away your worries.
5. Write it down: Journaling can be an effective way to express your thoughts and feelings about what is causing your stress, helping you gain clarity and ease anxiety. 
6. Add CBD to Your Routine: CBD has been gaining recognition for its potential role in regulating various physiological processes, including stress and anxiety.
7. Seek Counseling: 
Professional counselors or therapists can help you find the sources of your stress and learn new coping tools.
Using CBD Safely
While CBD holds promise for stress management, it's essential to use it safely and responsibly. Here are a few tips to keep in mind.
Consult a Healthcare Professional: Because CBD may interact with certain medications, including sedatives, blood thinners and immunosuppressant drugs, it is important to always talk to your doctor before beginning use.
Choose Quality Products:

Select

high-quality CBD products

from reputable sources to ensure purity and effectiveness.

Be Patient: The effects of CBD can vary from person to person, so give it some time to see how it works for you.
Start with Low Doses:

Begin with a low dose of CBD and gradually increase it until you find the level that works best for you. 

At 

lost range.®, we recommend the following dosing journey: 
Namaste
National Stress Awareness Day is a great reminder to prioritize our mental and physical well-being. 
As we continue to research and explore the benefits of CBD, it's crucial to stay informed in our pursuit of a stress-free, balanced life.
Always consult with a healthcare provider to create a personalized approach to stress reduction that suits your needs.
---
Disclaimer:
These products are not for use by or sale to persons under the age of 18.
These statements have not been evaluated by the Food and Drug Administration. These products are not intended to diagnose, treat, cure, or prevent any disease. The efficacy of these products has not been confirmed by FDA-approved research. The information presented here is not meant as a substitute for or alternative to information from healthcare practitioners. Please consult your healthcare professional about potential interactions or other possible complications before using any products.
lost range.® assumes no responsibility for the improper use of these products. We recommend consulting with a qualified medical doctor or physician when preparing a treatment plan for any and all diseases or ailments. lost range.® does not make any health claims about our products and recommends consulting with a qualified medical doctor or physician prior to consuming our products or preparing a treatment plan. It is especially important for those who are pregnant, nursing, chronically ill, elderly or under the age of 18 to discuss the use of these products with a physician prior to consuming.  You must be 18 years or older to visit this website and/or purchase lost range.® products. The information on our website is intended to provide general information regarding our products and is not to be construed as medical advice or instruction.
Neither the Company nor its representatives is providing any medical advice, and none should be inferred, from any ideas, suggestions, testimonials or other information set forth on this website or in other Company materials or provided over the phone, in the mail, in product packaging, or in email correspondence. This website may contain links to third-party websites. The Company provides these links as a convenience only and does not endorse any of these sites. The Company is not responsible for the content of, and does not make any representations regarding the materials on, such linked third-party websites. If you decide to access or rely on information at linked third-party website, you do so at our own risk.
Our terms and conditions, including disclaimers, are more fully set forth in our Terms of Use, Privacy Policy and Terms of Online Sales.