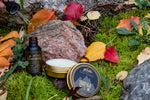 Baby Boomers: Remember the good ol' days of vinyl records, bell-bottoms, and Woodstock? If you're on a quest for that same feel-good vibe but in a, well, grown-up way, then it's time to meet CBD!
Howdy, rockstar senior citizens (and their hip grandkids reading on their behalf)!
You've boogied through the Disco era, survived the hair from the 80s, and now you're blazing trails in the 21st century. Here, we're diving into how CBD might just be the next cool thing you can add to your Golden Years bucket list. But first, the science bit...
A Trip Down Memory Lane, But With a Twist.
The bad news? We're all getting older. As we age, we face more health challenges with our eyesight, hearing, heart, bones, sleep, and even mental health.
Traditional medications can have side effects, and not all are effective. Looking for a holistic alternative? Consider giving CBD a try! But how does it exactly work? We're glad you asked!
CBD, or Cannabinoids, are compounds found in the cannabis plant. Cannabis is a plant species including the hemp plant (where most CBD is currently extracted from) and the ever so "infamous," marijuana plant (which contains higher levels of THC). These are two of the most popular cannabinoids but there are over 100 others including 
CBG, CBN and CBC.
 It's likely we all know that THC is associated with "getting high" but, 
CBD does not get you high
!
Ready to dive deep into the groove of your body's inner stabilizer system, the Endocannabinoid System (ECS)? 
Imagine the ECS as your body's ultimate mood, sleep, and pain regulator. With a trio of stars—cannabinoid receptors, body-made cannabinoids, and the cleanup crew (enzymes)—they ensure everything stays in harmony. Their goal? Keeping that internal balance stable.
Here are some reasons to say hello to premium CBD, and goodbye to aches, pains, and so much more...
Seniors, Meet CBD: The Ultimate Reunion Tour!
🌱 1. Why Should Seniors Give CBD a Whirl?
Stay Chill: From Watergate to the moon landing, you've

experienced some of the most important events in American history

. No wonder why the baby boomer generation's anxiety increased more than any other age group. The good news is studies show CBD can be your new sidekick for those heart-racing days ahead.
Aches and Pains: As we waltz through life, aches and creaks might make the dance less smooth. Enter CBD which has anti-inflammatory, antinociceptive, and antioxidant effects. 
Beauty Sleep: If counting sheep is so last century for you, CBD might help you catch those Zzz's. Dream on!
🌱 2. How Do You Take This Magic Potion?
Tinctures: Think of it as a trendy elixir that you can drop under your tongue. 
Topicals: For when your joints start to jive to their own beat. CBD Topicals could be the targeted pain relief you've been searching for.
Edibles: No, not your grandkids' secret brownies. But a tasty, convenient way to reap the benefits of this charismatic compound: Enjoy a throwback of your favorite Starburst flavor in Cherry or Mandarin Orange CBD Gummies, or see what the buzz is about and whip out our finest quality Whipped CBD Honey. Because who doesn't want to reap the 

same great effects as our Full-Spectrum Tinctures with the added benefits of premium honey and phytonutrients!? 
🌱 3. Dosing? We've Got The Scoop! At lost range.®, we recommend starting low and slow. Start with .25ml in a dropper under the tongue 1-2 times daily and build up from there.
🌱 4. CBD and Medications: Can They Tango? It's like mixing Elvis with the Beatles; sometimes it's a hit, sometimes a miss. Drugs might interact with CBD. So, if you're just starting your CBD journey, be sure to chat with your doctor first.
Quality Vibes Only
From where your hemp is sourced to extraction methods and lab testing, not all CBD is created equal!
Here at lost range.®, our premium CBD products are like that classic vinyl you've kept mint since the '60s – pure, authentic, and always on the right note.
Why our CBD rocks your retro socks off:
100% field-grown hemp extract

Enhanced bioavailability

All-natural ingredients

Non-GMO

Sustainably farmed

Sustainably packaged

Filler-free

Pesticide-free 

Allergen-free

Hemp sourced in the mountains of Steamboat Springs, Colorado.
And always, always look for the seal of trust – third-party testing! Why? Third-party testing results indicate the formula is clear of contaminants and contains appropriate CBD and THC levels. The ultimate golden stamp of quality sureness.
Wrap it up, DJ!
Hunting for top-notch CBD shouldn't feel like searching for a needle in a haystack! At lost range.®, we're dedicated to providing all-natural, high-potency, plant-based CBD products to support active, healthy lifestyles - whatever stage of life you're at.
So, why not consider adding a bit of CBD sparkle to your stride?
Peace, Love, & CBD from the industry experts at lost range.®✌️
---
Disclaimer:
These products are not for use by or sale to persons under the age of 18.
These statements have not been evaluated by the Food and Drug Administration. These products are not intended to diagnose, treat, cure, or prevent any disease. The efficacy of these products has not been confirmed by FDA-approved research. The information presented here is not meant as a substitute for or alternative to information from healthcare practitioners. Please consult your healthcare professional about potential interactions or other possible complications before using any products.
lost range®

 

assumes no responsibility for the improper use of these products. We recommend consulting with a qualified medical doctor or physician when preparing a treatment plan for any and all diseases or ailments.

 

lost range®

 

does not make any health claims about our products and recommends consulting with a qualified medical doctor or physician prior to consuming our products or preparing a treatment plan. It is especially important for those who are pregnant, nursing, chronically ill, elderly or under the age of 18 to discuss the use of these products with a physician prior to consuming.  You must be 18 years or older to visit this website and/or purchase

 

lost range®

 

products. The information on our website is intended to provide general information regarding our products and is not to be construed as medical advice or instruction.
Neither the Company nor its representatives is providing any medical advice, and none should be inferred, from any ideas, suggestions, testimonials or other information set forth on this website or in other Company materials or provided over the phone, in the mail, in product packaging, or in email correspondence. This website may contain links to third-party websites. The Company provides these links as a convenience only and does not endorse any of these sites. The Company is not responsible for the content of, and does not make any representations regarding the materials on, such linked third-party websites. If you decide to access or rely on information at linked third-party website, you do so at our own risk.
Our terms and conditions, including disclaimers, are more fully set forth in our
 

Terms of Use,

 

Privacy Policy

 

and Terms of Online Sales